Table of Contents
Scotland's North Coast 500 (NC500) is often referred to as the country's answer to America's famous Route 66. This breathtaking 516-mile route offers an unforgettable journey through the Highlands, boasting some of the most stunning landscapes and fascinating historical sites in Scotland.
If you're planning a trip to this magical land, here's what you need to know about traveling the NC500.
NC 500 Route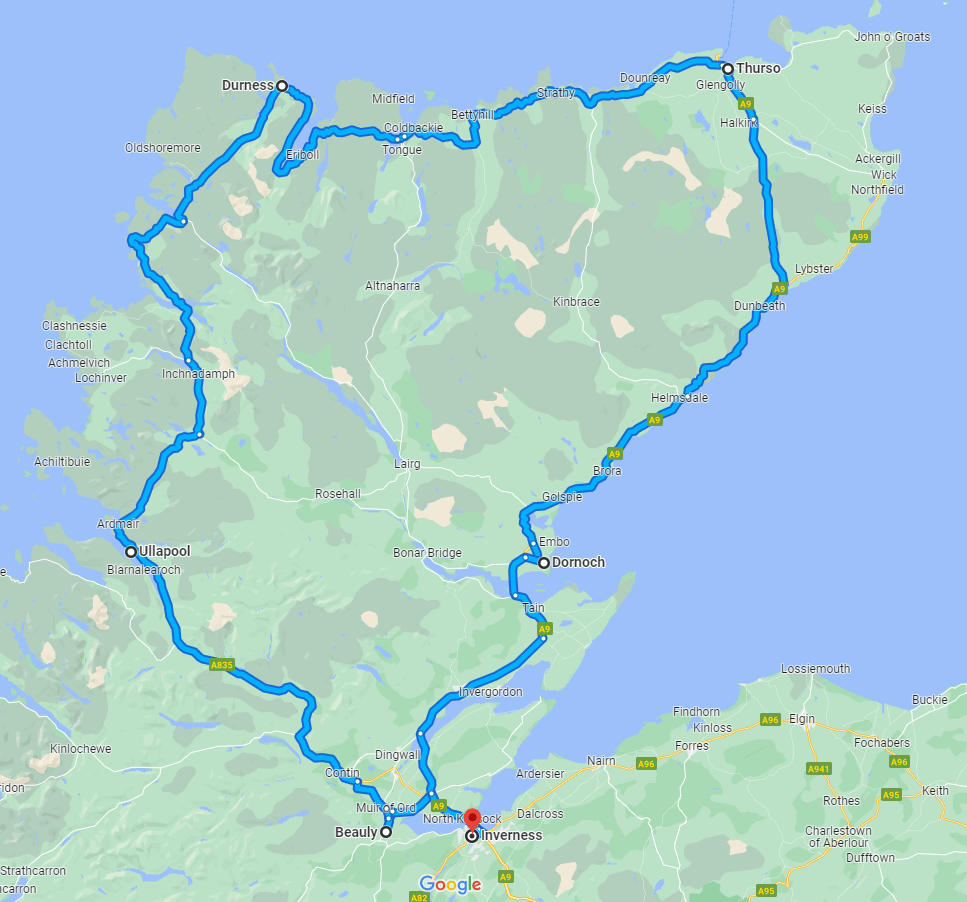 The North Coast 500 (NC500) begins and ends at Inverness Castle, circling around the northernmost part of mainland Scotland. The route takes you through a diverse range of landscapes, including rugged coastlines, serene beaches, towering mountains, and enchanting forests.
Some of the must-see destinations along the way include:
Day 1: Inverness to Beauly (47 miles)
Our journey begins in the charming city of Inverness, the gateway to the Scottish Highlands. After exploring the city's historic sites, including Inverness Castle and the Ness Islands, we hit the road and headed towards Beauly. Along the way, we pass through picturesque landscapes and stop by the iconic Loch Ness. Make sure to keep an eye out for Nessie, the legendary Loch Ness Monster. In Beauly, don't miss a visit to the enchanting Beauly Priory, a ruined 13th-century monastery.
Day 2: Beauly to Ullapool (50 miles)
Leaving Beauly, we continue our adventure northwest, following the winding roads that reveal stunning vistas at every turn. As we approach Ullapool, the charming fishing village on the shores of Loch Broom, we are captivated by the serene beauty of the surroundings. Take a stroll along the harbor, savor fresh seafood, and enjoy a leisurely boat trip to the Summer Isles for an up-close encounter with Scotland's marine wildlife.
Day 3: Ullapool to Durness (80 miles)
The third day takes us further north as we venture towards the rugged and remote region of Durness. The landscape becomes more dramatic with towering cliffs, pristine beaches, and the wild expanse of the Atlantic Ocean. On the way, we visit the enchanting Corrieshalloch Gorge, home to a magnificent suspension bridge and a breathtaking waterfall. Finally, we arrive in Durness, where we can explore Smoo Cave, a natural wonder carved by the sea.
Day 4: Durness to Thurso (77 miles)
Leaving Durness, we make our way eastward along the northern coastline. Our journey takes us through the wild and untamed beauty of Cape Wrath, the most northwesterly point of mainland Britain. Arriving in Thurso, we find ourselves in a lively town that combines historical charm with modern amenities. Take a moment to explore the ruins of Thurso Castle or venture out to nearby Dunnet Head, the northernmost point of the British mainland.
Day 5: Thurso to Dornoch (100 miles)
As we continue south, we pass through the dramatic landscapes of Caithness, known for its sweeping moorland, ancient standing stones, and picturesque villages. The highlight of the day is a visit to the mystical and atmospheric village of John O'Groats, the northeastern tip of Scotland. Here, we can take a ferry to the remote Orkney Islands or simply soak in the awe-inspiring views before continuing our journey to Dornoch.
Day 6: Dornoch to Inverness (43 miles)
Our final day on the NC500 takes us back to Inverness, but not before experiencing the beauty of Dornoch. This charming town is famous for its historic cathedral, pristine sandy beach, and world-class golf course. Stroll through the quaint streets and indulge in some shopping or relaxation before we conclude our unforgettable journey in Inverness.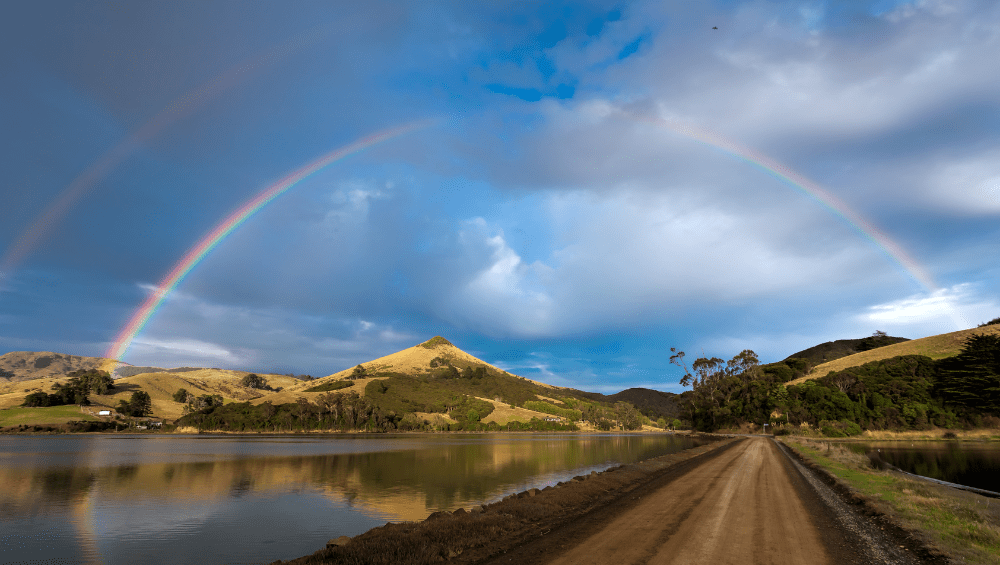 Planning Your Trip
To fully appreciate the beauty of the NC500, give yourself at least five days to complete the journey. This will allow you to take your time and enjoy the various attractions and activities along the way. However, if you want a more leisurely pace or plan to do some hiking and other outdoor activities, consider allocating a week or more for your trip.
Flights
When it comes to reaching the captivating land of Scotland, flights offer a convenient and efficient mode of transportation. With numerous international airports scattered across the country, accessing Scotland has never been easier. Major cities like Edinburgh and Glasgow boast well-connected airports that serve as gateways to the country's breathtaking landscapes and rich cultural heritage. International carriers and budget airlines alike operate flights to Scotland, providing a range of options to suit various budgets and preferences. Whether you're traveling from Europe, North America, or other parts of the world, you can find direct or connecting flights that will whisk you away to this land of ancient castles, misty mountains, and vibrant cities.
Accommodations
The NC500 offers a wide range of accommodations, from cozy bed and breakfasts to luxurious hotels and castles. Camping and glamping options are also available, allowing you to immerse yourself in the stunning natural surroundings. It's essential to book your accommodations well in advance, especially during peak travel season (May to September).
Transportation
The most popular way to explore the NC500 is by car, giving you the freedom and flexibility to discover hidden gems and scenic detours. You can either bring your own vehicle or rent one in Inverness. If you prefer a more thrilling experience, consider renting a motorcycle or even a classic car to add some extra excitement to your journey.
Tours & Guides
Are you planning a trip to Scotland? If you're looking for a great way to explore this beautiful country, the NC500 is the perfect travel destination. This scenic route runs around the coast of the Scottish Highlands, offering breathtaking landscapes and plenty of cultural landmarks to see along the way. And if you want to get the most out of your NC500 experience, why not opt for a tour guide? With a knowledgeable guide leading the way, you'll get to see all the highlights of the route and learn fascinating stories about Scotland's history and culture.
History of the Scottish Highlands
The North Coast 500 (NC500) is a stunning and exhilarating driving route that spans the picturesque landscapes of the Scottish Highlands. The history of the NC500 can be traced back to 2014 when it was officially launched as a tourism initiative to promote the remote and awe-inspiring beauty of the region. The route encompasses approximately 500 miles, encircling the northernmost parts of Scotland, including the rugged coastline, majestic mountains, enchanting lochs, and charming villages.
Inspired by renowned routes like the American Route 66, the NC500 quickly gained popularity among travelers and adventurers from around the world. Over the years, it has become a must-do journey for those seeking breathtaking vistas, historic castles, ancient ruins, and encounters with Scotland's rich cultural heritage. The NC500 has not only brought economic benefits to the local communities along its path but also instilled a deep appreciation for the wild and untamed beauty of the Scottish Highlands.
NC500 Highlights & Attractions
There's an abundance of awe-inspiring attractions along the NC500 route. From ancient castles to serene lochs and picturesque beaches, there's something for everyone.
Here are just a few highlights to include on your itinerary:
Scottish Castles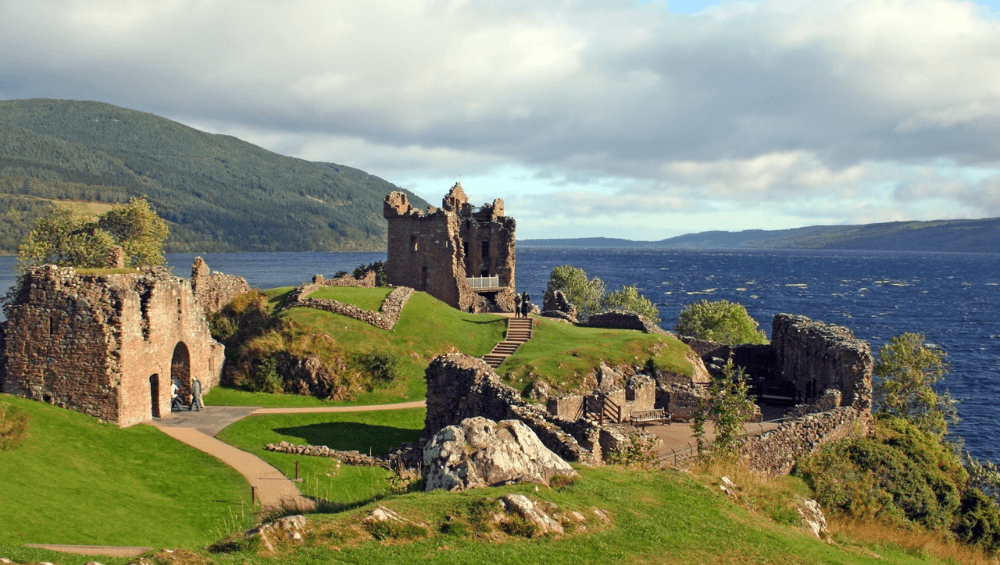 Blair Castle: Located near the town of Pitlochry, Blair Castle is one of Scotland's oldest and largest castles. Dating back to the 13th century, it boasts a rich history and some stunning architecture.
Dunnottar Castle: Perched atop a rocky cliff overlooking the North Sea, Dunnottar Castle is a breathtaking sight. With its ancient ruins and stunning location, it's no wonder why this castle is often featured in films and television shows.
Urquhart Castle: Sitting on a lochside location on the banks of Loch Ness, Urquhart Castle offers spectacular views of Scotland's most famous lake.
Eilean Donan: Located on a small island in Loch Duich, Eilean Donan is one of Scotland's most iconic castles. Its dramatic location adds to its beauty and makes it an ideal spot for photos.
Dunnottar Castle: Take a hike around this medieval castle perched on a rocky clifftop and enjoy sweeping views of the North Sea.
Culzean Castle: This impressive 18th-century castle is located on the Ayrshire coast and offers stunning panoramic views of Ailsa Craig.
Dunrobin Castle: With its fairy-tale appearance, this 19th-century castle is a must-visit, complete with beautiful gardens and a fascinating museum.
Natural Wonders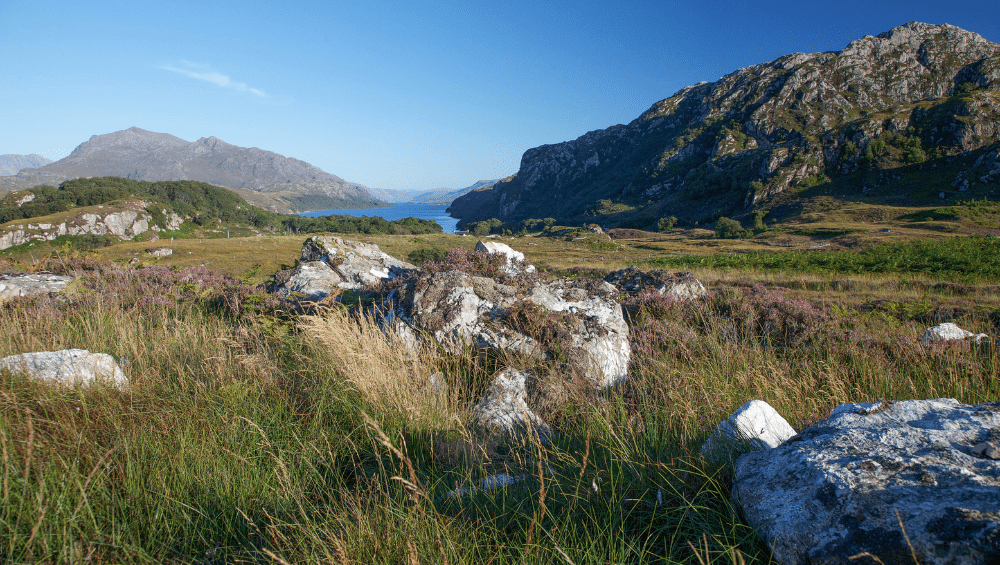 The Bealach na Bà: This winding mountain pass offers breathtaking views and a thrilling drive, climbing up to 2,053 feet above sea level.
Smoo Cave: Explore this fascinating sea cave, featuring a 50-foot-high entrance and an impressive waterfall.
Sandwood Bay: A remote and stunning beach, perfect for a peaceful walk along the pristine sands.
Loch Awe: One of Scotland's longest lochs and home to the picturesque Kilchurn Castle.
Munlochy Bay: This secluded beach is tucked away in the village of Munlochy, making it an ideal spot for some peaceful contemplation.
Old Man of Storr: Located within the Isle of Skye, Old Man of Storr is one of Scotland's most iconic natural landmarks. It's best to visit early in the morning or late in the evening to avoid crowds.
Whisky Distilleries: Sample some of the world's finest single malt whiskies, including the likes of Glenmorangie and Dalmore.
Historical Sites
Culloden Battlefield: Walk through the site of the famous 1746 battle between the Jacobites and the British government forces.
The Grey Cairns of Camster: Discover these Neolithic chambered cairns dating back to around 5,000 years ago.
Duncansby Head: Marvel at the dramatic scenery and spot some of Scotland's native wildlife, including puffins, seals, and otters.
Outdoor Activities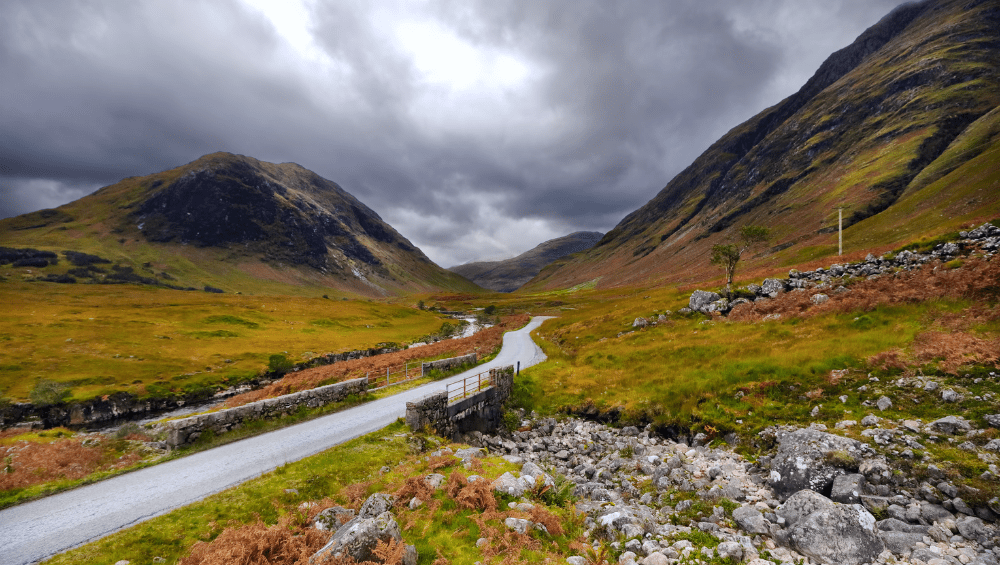 Hiking: The NC500 offers numerous hiking opportunities, from gentle coastal walks to challenging mountain climbs, such as the iconic Stac Pollaidh.
Wildlife Watching: Keep an eye out for the rich wildlife inhabiting the region, including dolphins, seals, puffins, and red deer.
Cycling: For the more adventurous, cycling the entire NC500 route is an unforgettable challenge, taking you through some of the most dramatic landscapes in the UK.
Kay: Explore the stunning lochs and inlets along the NC500 by kayak or canoe for a truly unique experience. matter how you choose to explore Scottish Highlands, the North Coast offers an unforgettable journey of discovery.
Scotland North Coast 500

Embarking on the North Coast 500 journey is truly an experience like no other. The combination of spectacular scenery, rich history, and warm Scottish hospitality will leave you with memories that last a lifetime. So, pack your bags and get ready to explore the magic of Scotland's North Coast 500.
FAQs NC500 in Scotland
How long does it take to complete the NC500?
Depending on how much time you want to spend exploring each area, completing the entire route can be done in as little as five days. However, if you're looking for a more leisurely pace or plan to do some hiking and outdoor activities, consider allocating at least a week or more for your trip.
What transportation options are available?
The most popular way to explore the NC500 is by car, giving you the freedom and flexibility to discover hidden gems and scenic detours. You can either bring your own vehicle or rent one in Inverness. If you prefer a more thrilling experience, consider renting a motorcycle or even a classic car to add some extra excitement to your journey.
What are the highlights of the NC500?
The NC500 is packed with incredible sights and experiences. Highlights include the Bealach na Bà mountain pass, Smoo Cave, Sandwood Bay beach, Dunrobin Castle, Culloden Battlefield, and the Grey Cairns of Camster. There are also plenty of opportunities for outdoor activities such as hiking, wildlife watching, and cycling.
Is it necessary to book accommodations in advance?
Yes, it is recommended to book your accommodations well in advance, especially during peak travel times. This will ensure you have a place to stay during your journey and help you plan your itinerary better.
What is the weather like in Scotland?
The weather in Scotland can be unpredictable, so it's always best to come prepared for both sunshine and rain. June through August offer the warmest temperatures and longest days, while the winter months can be quite cold and wet.
Are there any recommended NC500 routes?
Yes, there are a number of suggested routes available on the official North Coast 500 website. These are designed to help you make the most of your trip and will guide you through some of the region's best sights and attractions.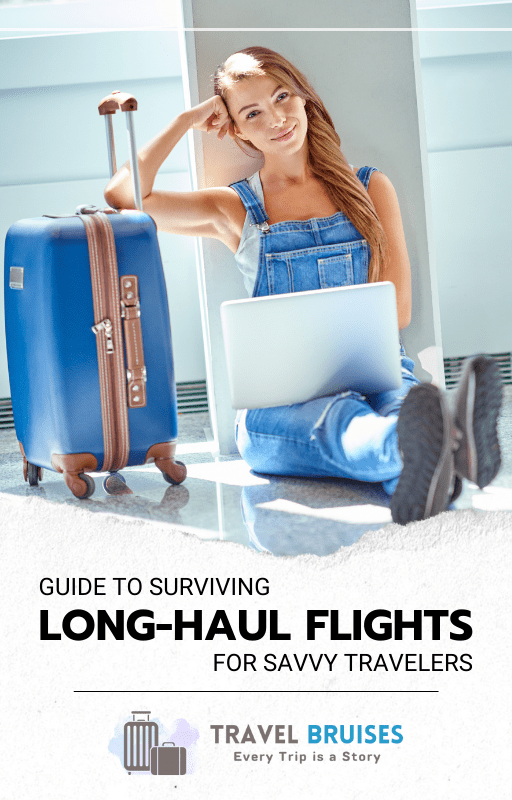 Discover the Ultimate "Surviving a Long-Haul Flight Guide"
Whether you're jetting off to a distant paradise, exploring a vibrant city, or visiting loved ones on the other side of the world, we know that surviving a long-haul flight is no small feat. But fear not, wanderlust seeker, because we have the ultimate solution to make your journey an absolute breeze!
Don't let a long-haul flight be a roadblock to your travel dreams. With our "Surviving Long-Haul Flight Guide," you'll be equipped with the wisdom and knowledge to conquer the skies and make every moment of your journey count.
Download your copy of "Surviving a Long-Haul Flight Guide" and unlock the secrets to conquering those marathon flights like a pro!