Table of Contents
Caribbean Island Hoppers? Yes, please! The Caribbean is a popular travel destination for a reason – there's something for everyone! Whether you're looking for a place to relax on the beach, explore ancient ruins, or party the night away, you'll find it in the Caribbean islands. With so many different islands to choose from, it can be hard to know where to start. That's why we've put together a list of the best Caribbean islands for island hopping!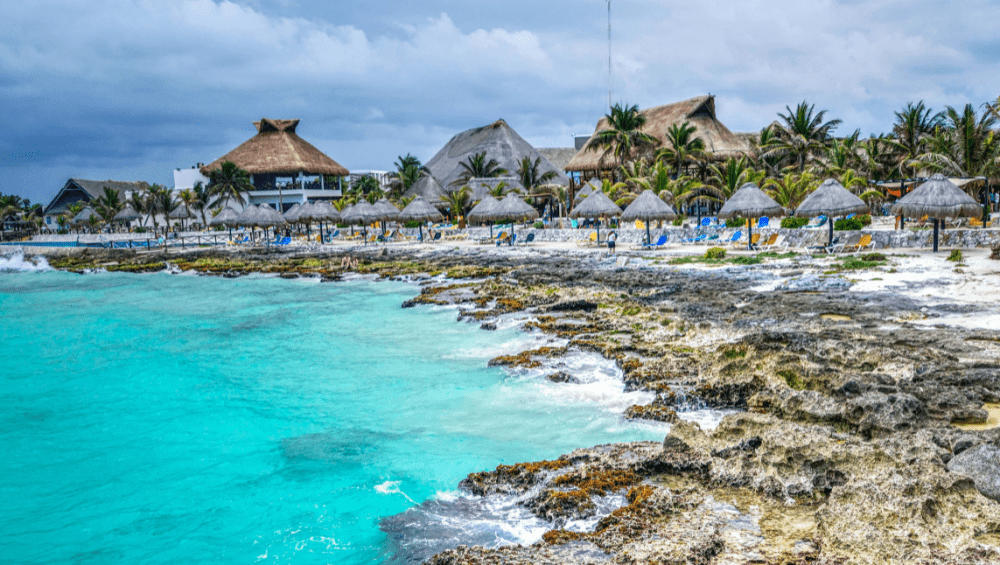 Eight Caribbean Island Hoppers
Do you want to spend your days lounging on the beach? Or would you rather explore the local culture and cuisine? Luckily, we've put together a list of the eight best Caribbean islands to visit, no matter what kind of vacation you're looking for.
Aruba.
Aruba is a small island located off the coast of Venezuela. It's well-known for its white sand beaches and clear turquoise waters. If you're looking for a relaxing beach vacation, Aruba is the perfect destination. There are also plenty of activities available if you need a break from lounging on the sand, like windsurfing, snorkeling, and hiking. And when you're ready for some quiet time, head to one of Aruba's many casinos or nightlife spots.
Jamaica.
Jamaica is another great option for a beach vacation. But it also offers much more than just good weather and stunning views. Jamaican culture is rich and vibrant, and there's plenty to see and do on the island. You can explore Jamaica's history by visiting its many museums or taking a tour of Bob Marley's former home. Of course, no trip to Jamaica would be complete without trying some of the famous Jerk chicken. And don't forget to relax with a Rum Punch by the beach!
The Bahamas.
The Bahamas are made up of more than 700 islands, so there's sure to be something for everyone here. If you're looking for luxury, head to Nassau where you'll find world-class resorts and restaurants. For a more laid-back experience, try one of The Bahamas' many small islands where you can soak up the sun or go snorkeling in the clear blue waters. And don't forget to visit one of The Bahamas' famous pink sand beaches!
Turks & Caicos.
Turks & Caicos is another great destination for those who want a mix of relaxation and adventure. The beaches here are some of the best in the world, and there's no shortage of activities available, from scuba diving and snorkeling to windsurfing and kiteboarding. You can also try your hand at fishing or take a boat tour around the island. And when you're ready to relax, head to one of Turks & Caicos' many spas or golf courses.
Puerto Rico.
Puerto Rico is a great choice for travelers who want to experience the best of both worlds – Latin America and the Caribbean. Puerto Rico has stunning beaches, but it also offers plenty of opportunities to explore its unique culture and history. Old San Juan is full of Spanish colonial architecture, while Ponce is home to Puerto Rico's Museum of Art – one of the largest art museums in the Caribbean. And don't forget about Puerto Rico's food! You'll find plenty of cafes serving up delicious coffee and pastries, as well as restaurants serving up traditional dishes like Mofongo (plantain stew) and Arroz con Gandules (rice with pigeon peas).
St. Lucia.
If you're looking for an island that has it all, look no further than St. Lucia. This lush island is home to sandy beaches, verdant rainforests, and even a volcano! You can spend your days exploring all that the island has to offer, and your nights enjoying the lively local nightlife.
Antigua.
Antigua is well-known for its stunning beaches, but there's more to this island than just sand and sun. Antigua also offers a vibrant culture and history, as well as plenty of activities for adventurous travelers. Whether you want to hike up a volcano or simply relax on the beach, Antigua is the perfect island for you.
Grenada.
Grenada is one of the best islands in the Caribbean for those who love nature. The island is home to waterfalls, rainforests, and even an underwater sculpture park! If you're looking to get off the beaten path and explore some of the less-touristed parts of the Caribbean, Grenada is definitely the island for you.
Planning a Trip as Caribbean Island Hoppers?
In conclusion, the Caribbean islands offer a truly unique and unforgettable travel experience. Island hopping is a fantastic way to explore the diverse cultures, cuisines, and natural beauty of this region, from the lush rainforests of St. Lucia to the pristine beaches of Turks and Caicos. Each island has its own distinct character and charm, making it well worth the effort to venture beyond the more popular tourist destinations. With a bit of planning and preparation, travelers can discover hidden gems, connect with friendly locals, and create unforgettable memories that will last a lifetime.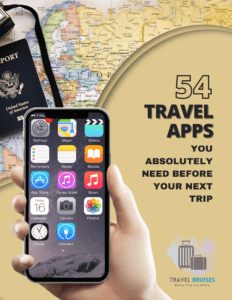 54 Travel Apps You Absolutely Need Before Your Next Trip
With smartphones and apps at our fingertips, there are so many ways to make traveling easier. Whether you are planning a dream vacation or simply looking for some essential travel hacks, having the right apps can be invaluable.
Find out the best 54 Travel Apps You Absolutely Need Before Your Next Trip!