Table of Contents
Are you a movie buff with a passion for travel? If so, this guide is for you! We've compiled a list of some of the best cities in the world that have served as the backdrop for iconic films. From bustling metropolises to charming small towns, these destinations offer a unique blend of cinematic history and unforgettable travel experiences.
So, pack your bags and get ready for your close-up of these top movie travel locations for movie lovers!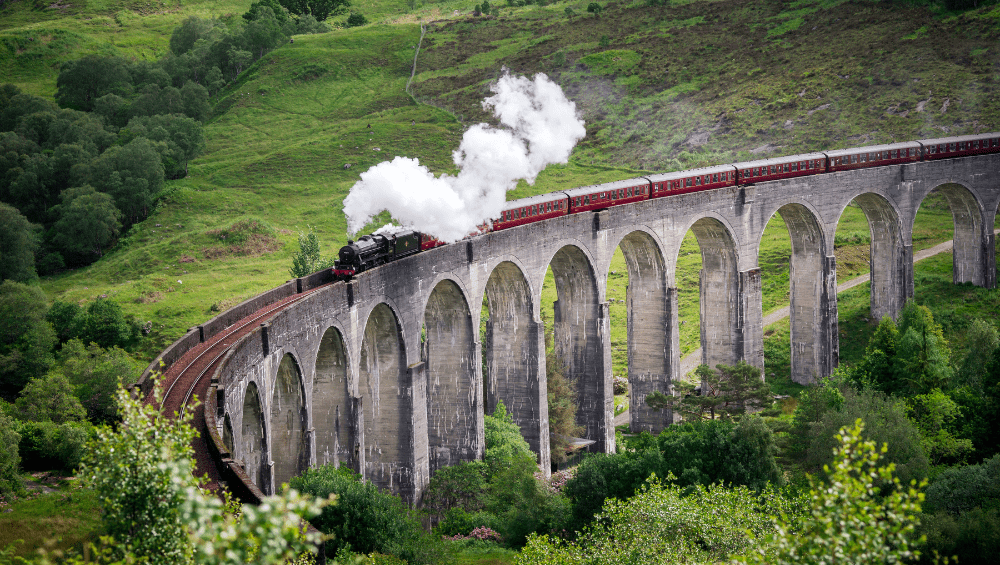 New York City, USA
The Big Apple has been the setting for countless films, from timeless classics to modern blockbusters. Some of the most famous movies filmed in New York City include:
Breakfast at Tiffany's: Audrey Hepburn dazzled audiences as Holly Golightly in this iconic film set in Manhattan. Key movie travel locations include Tiffany & Co. on Fifth Avenue and Holly's apartment on East 71st Street.
Ghostbusters: This supernatural comedy was filmed at various movie travel locations throughout the city, including the New York Public Library, Columbia University, and the iconic Ghostbusters headquarters at Hook & Ladder 8 firehouse in Tribeca.
When Harry Met Sally: Billy Crystal and Meg Ryan's classic romantic comedy was filmed at several locations in Manhattan, including Katz's Delicatessen and the exterior of their apartment building on the Upper West Side.
Movie Destinations in New York City, USA
Whether you're a die-hard film fan or just looking to explore some of the most iconic places in the city, these classic movie travel locations will make for an unforgettable experience. From Manhattan's glamorous streets to Brooklyn's charming brownstones and beyond, these filming sites offer a unique look at one of the world's most famous cities.
From iconic landmarks like Central Park and the Empire State Building to lesser-known gems like Riverside Drive and Stuyvesant Square Park, there are countless movie travel locations for you to explore in NYC.
Tours of New York City, USA
Paris, France
The City of Light is known as one of the world's top cinematic destinations From classic French films to Hollywood, Paris has been featured in a wealth of iconic movies over the years. Some of the most beloved films filmed in Paris include Amélie, Moulin Rouge, and Midnight in Paris.
Movie Travel Locations in Paris, France
The City of Lights has been the backdrop for many classic films over the years. Some of the most notable movies filmed in Paris include:
The Da Vinci Code: Tom Hanks and Audrey Tautou explore the winding streets of Paris, as they search for clues to unlock a centuries-old mystery. Notable locations include the Louvre Museum, Notre Dame Cathedral, and the Place du Panthéon.
Moulin Rouge!: This award-winning musical takes viewers on an explosive journey through Montmartre's vibrant nightlife. Key scenes were filmed in the Moulin Rouge cabaret itself, along with the scenic Sacré-Cœur Basilica.
Midnight in Paris: In this charming fantasy/comedy directed by Woody Allen, Owen Wilson plays a screenwriter who time-travels back to 1920s Paris. Key locations include the Musée Rodin and the Seine River.
From top tourist attractions like the Eiffel Tower and Notre Dame Cathedral to local favorites like Montmartre's cobblestone streets and quaint cafes, these movie-inspired tours will transport you through time and space as you explore some of the most memorable filming sites in all of Paris.
Tours of Paris France
London, England
From historic landmarks to bustling streets, London has provided a stunning backdrop for many memorable films. Some of the most famous movies filmed in London include:
Harry Potter series: The magical world of Harry Potter came to life in various locations across London, such as King's Cross Station, Leadenhall Market (Diagon Alley), and Millennium Bridge.
Notting Hill: This romantic comedy starring Julia Roberts and Hugh Grant showcased the charming neighborhood of Notting Hill, with key locations including Portobello Road Market and the famous blue door on Westbourne Park Road.
Love Actually: This beloved holiday classic features several London landmarks, including the British Museum, Trafalgar Square, and Heathrow Airport.
Movie Travel Destinations in London, England
Many films have been shot at iconic London locations, and the city has become a top destination for movie buffs. Some of the most popular movies filmed in London include:
Bridget Jones's Diary: This romantic comedy was famously shot at Borough Market, Southwark Cathedral, and St. Paul's Cathedral.
Sherlock Holmes series: Robert Downey Jr.'s portrayal of the famous detective was filmed on location in several areas of London, including Trafalgar Square, 221b Baker Street (the Sherlock Holmes Museum), and Tower Bridge.
Mary Poppins Returns: The sequel to the beloved classic was filmed in various London neighborhoods such as Covent Garden and along the River Thames.
Tours of London, England
Rome, Italy
The Eternal City has been the setting for numerous iconic films, showcasing its rich history and stunning architecture. Some of the most famous movies filmed in Rome include:
Roman Holiday: Audrey Hepburn and Gregory Peck embark on a whirlwind adventure through Rome in this classic film, visiting locations such as the Spanish Steps, the Colosseum, and the Mouth of Truth.
La Dolce Vita: Federico Fellini's masterpiece captures the glamour and decadence of 1960s Rome, featuring iconic sites like the Trevi Fountain, Via Veneto, and St. Peter's Basilica.
The Talented Mr. Ripley: Matt Damon stars in this psychological thriller set in Rome, featuring key locations like the Pantheon, Piazza Navona, and the iconic Santa Maria della Vittoria church.
Movie Travel Locations in Rome
Whether you're a movie buff or just looking for interesting places to visit, these iconic movie locations in Rome will give you an unforgettable experience. From the cobblestone streets of Trastevere to the vibrant nightlife of Campo de Fiori, every corner of Rome has been immortalized on film.
Piazza Navona: This colorful public square was featured in The Talented Mr. Ripley and Eat Pray Love. Located in the heart of Rome's historic center, Piazza Navona is known for its ornate fountains and lively atmosphere.
The Spanish Steps: Immortalized onscreen by Audrey Hepburn in Roman Holiday, this iconic staircase is one of Rome's most beloved landmarks. Climb the 135 steps to get a breathtaking view of the city.
The Trevi Fountain: This stunning baroque landmark was featured in Fellini's classic La Dolce Vita, and is one of the most popular tourist attractions in Rome. Legend has it that tossing a coin into the fountain will ensure your return to the Eternal City.
Colosseum: No visit to Rome would be complete without a visit to this ancient amphitheater, which appeared in movies like Gladiator and The Life Aquatic with Steve Zissou. Take a guided tour or explore the ruins at your own pace for an unforgettable experience.
Villa Borghese Park: This sprawling park was featured in many movies like Angels & Demons and The Talented Mr. Ripley. Take a leisurely stroll through the gardens and explore its many attractions, from the Galleria Borghese to the Pincio terrace overlooking the city.
Tours of Rome
Los Angeles, USA
The City of Angels has a reputation for being the home of Hollywood, and it lives up to its name with an abundance of iconic movie locations. Some of the most famous films shot in Los Angeles include:
La La Land: The romantic musical showcases some of LA's landmarks, including the Griffith Observatory and Angel's Flight Railway.
Iron Man: Robert Downey Jr.'s debut as Iron Man features numerous locations around the city, such as California Science Center and Edwards Air Force Base.
Blade Runner: Ridley Scott's sci-fi masterpiece was filmed in several locations around the city, including Union Station and the Bradbury Building.
Movie Travel Destinations in Los Angeles, CA
Many companies offer guided tours that take you to iconic filming locations and provide fun facts about the movies and their stars. It's no secret that Hollywood is intertwined with Los Angeles. This sprawling metropolis has served as the backdrop for hundreds of films and television shows over the years. Some of L.A.'s most famous cinematic sites include:
Grauman's Chinese Theatre: Perhaps one of the most iconic film-related landmarks in L.A., Grauman's Chinese Theatre features imprints of some of the biggest stars' hands and feet in its cement courtyard.
The Griffith Observatory: This iconic observatory featured prominently in Rebel Without a Cause and other classic films. Visitors can stroll the grounds for free, or pay admission to explore the inside of the observatory.
Warner Bros. Studios: For an inside look at Hollywood's magic, take a tour of Warner Bros. Studios and get an up-close view of sets, costumes, props, and more from some of your favorite movies and shows.
Tours of Los Angeles, CA
Queenstown, New Zealand
The stunning landscapes of New Zealand have provided a breathtaking backdrop for some of the world's most beloved films. Some of the most famous movies filmed in New Zealand include:
Lord of the Rings: The epic fantasy series was shot around various locations in New Zealand, including Hobbiton (Matamata), Mount Ngauruhoe, and Putangirua Pinnacles.
The Chronicles of Narnia: Prince Caspian: Tilda Swinton stars in this film adaptation set across lush landscapes, such as Milford Sound, Putangirua Pinnacles, and Pelorus River.
Hunt for the Wilderpeople: Taika Waititi's heartwarming comedy-drama takes viewers on a journey through the stunning wilderness of New Zealand, with key locations including Pureora Forest Park and Karioi Mountain.
Movie Travel Locations in New Zealand
For a more immersive experience, explore the country on your own and discover some of its hidden gems. For a more guided approach, consider taking a Lord of the Rings tour to visit sites from the film series firsthand. Or visit Waitangi Park and nearby landmarks mentioned in The Chronicles of Narnia: Prince Caspian for an unforgettable experience. No matter where you go in New Zealand, you're sure to be captivated by its stunning beauty. And with so many great film locations, it's no wonder why it has become a popular destination for filmmakers from around the world.
Tours of New Zealand
Vancouver, British Columbia
This coastal Canadian city has been the backdrop for a variety of films, from big-budget blockbusters to independent productions. Some of the most famous movies filmed in Vancouver include:
Deadpool: Ryan Reynolds stars as the foul-mouthed antihero in this action-comedy, which was shot around various locations throughout the city, including Gastown and Canada Place.
Fifty Shades of Grey: The first installment of Jamie Dornan and Dakota Johnson's erotic drama trilogy was filmed around key sites such as Stanley Park, Christ Church Cathedral, and Woodward's Building.
The X Files: Vancouver was the primary filming location for Chris Carter's sci-fi series, showcasing landmarks like Vancouver City Hall, Canada Place, and Coal Harbour.
Movie Travel Destinations in Vancouver, BC
For a more personal look at the city's cinematic side, take a guide to Vancouver's movie locations. You can explore iconic sets from both old and recent productions, as well as learn fun facts about your favorite films and stars. Or, for an independent experience, try visiting some of the city's most recognizable filming sites on your own. Whether you're a fan of classic cinema or modern blockbusters, you'll have no shortage of great stories and memorable experiences during your time in Vancouver.
Tours of Vancouver, British Columbia
Scotland
The hills and majestic lochs of Scotland are favorite movie travel locations for filmmakers looking to capture the country's unrivaled beauty. Some of the most famous movies filmed in Scotland include:
Braveheart: Mel Gibson stars in this historical epic, which was shot at various locations throughout the country, including Glen Nevis, Stirling Castle, and Doune Castle.
Harry Potter series: The beloved fantasy film series was shot in various locations around Scotland, such as Glenfinnan Viaduct and Hogwarts Castle exterior (Glencoe).
Trainspotting: Danny Boyle's cult classic takes viewers on a tour of Edinburgh's iconic sites, such as Arthur's Seat and Calton Hill.
Movie Travel Locations in Scotland
To experience Scotland as a film fan, consider joining one of the various movie tours available in the country. You can visit beloved filming sites like Doune Castle and Loch Shiel from Braveheart, or explore Glencoe for an up-close look at Hogwarts Castle from the Harry Potter series. Or head to Edinburgh for an immersive tour of locations featured in Trainspotting and other classic films. No matter what your cinematic tastes are, you're sure to find something special when exploring Scotland's rich movie history.
Tours of Scotland
4 Tips for Visiting Movie Travel Destinations
Lights, camera, wanderlust! The world is filled with travel destinations that have captured the hearts of movie lovers everywhere. From the bustling streets of New York City to the cinematic magic of Paris, these locations offer a unique blend of breathtaking scenery and film history.
Explore the iconic landmarks and hidden gems that have graced the silver screen, immerse yourself in the cultures that inspired cinematic masterpieces, and create your own reel-worthy memories.
Capture the essence of New York City's bustling energy, feel the romance in the air as you wander the streets of Paris, or embark on an epic journey through the breathtaking landscapes of New Zealand.
Don't forget to research the filming locations of your favorite movies beforehand, as many destinations offer guided tours or interactive experiences that allow you to step into the scenes that once unfolded on the big screen. Visit the actual spots where your favorite characters stood, reenact iconic moments, and let your imagination run wild.
The joy of traveling as a movie lover lies not only in visiting famous filming locations but also in discovering new films and cinematic traditions from different cultures. Attend film festivals, visit local theaters, and immerse yourself in the local film culture to gain a deeper understanding of the cinematic treasures these destinations offer.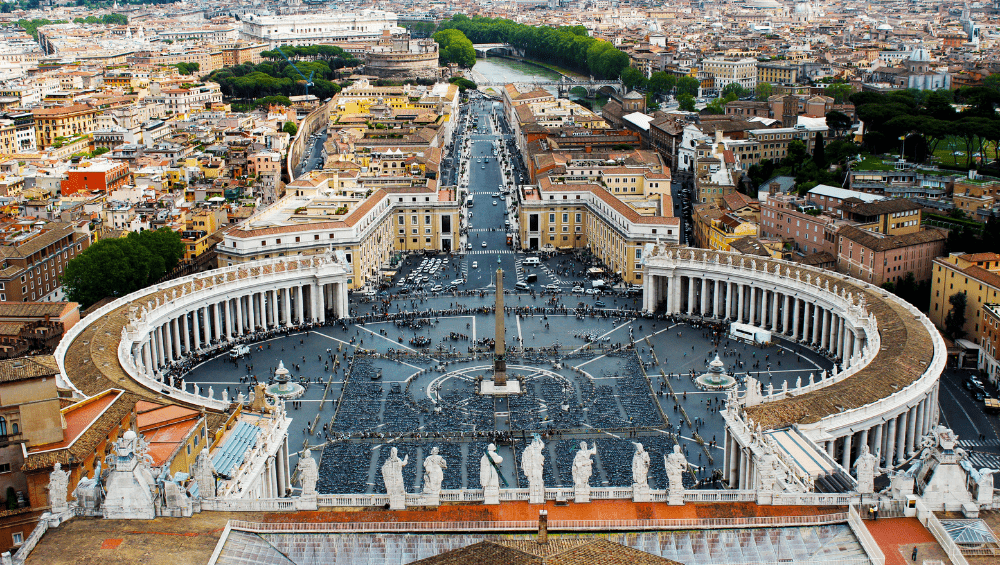 Movies Lovers Travel Destinations
Now that you've got a taste of the top travel destinations for movie lovers, it's time to plan your own cinematic adventure. Whether you're retracing the steps of your favorite characters or discovering new locations with storied film history, these cities are sure to provide an unforgettable experience for any movie enthusiast. Lights, camera, travel!
Movies Travel Location FAQs
What is a movie travel destination?
Movie destinations are places around the world featured in films and TV shows. These locations offer an immersive experience for fans of cinema, allowing them to visit iconic filming sites, explore local film culture, and create their own reel-worthy memories.
Where can I find info on movie travel locations?
You can find great resources online that provide detailed information on famous movie locations, including photos and historical facts. Websites such as The Guardian's Film Locations Database and IMDb's Filming Locations page are great sources of information. Additionally, many tourist websites also provide guides to popular filming locations in different countries.
What are some popular movie travel destinations?
There are many great places around the world for a movie traveler to explore, with some of the most popular being New York City, Paris, Los Angeles, and New Zealand. Each of these locations offers an unforgettable experience for any film buff looking to immerse themselves in cinematic history.
What tips should I keep in mind when planning a movie travel destination?
Be sure to do plenty of research so that you can plan your trip accordingly and get the most out of your experience. Additionally, don't forget to book tickets for local film screenings or guided tours ahead of time, as they may be sold out quickly. Finally, remember to bring along a camera to capture all of your favorite moments.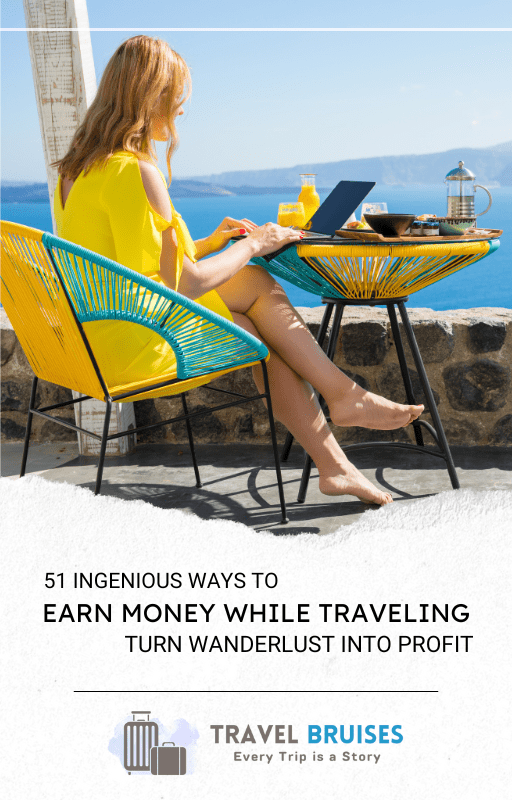 51 Ingenious Ways to Earn Money While Traveling
Are you tired of being limited by your budget while traveling? Do you want to explore the world without worrying about running out of money? Look no further than "51 Ingenious Ways to Earn Money While Traveling"!
In this comprehensive ebook, we've compiled a list of unique and creative ways to make money while traveling. With this ebook as your guide, you'll be able to fund your travels, meet new people, and make unforgettable memories.
Don't wait any longer to start living your dream life. Download "51 Ingenious Ways to Earn Money While Traveling" now and start planning your next adventure!