Table of Contents
Are you in the mood for an adventure? How about exploring some lesser-known destinations that are guaranteed to surprise and delight? Not only can these 40 often-missed locations offer new experiences, but they also provide a genuine chance to learn more about the cultures of different regions and countries. Whether you're planning a long trip or just looking to find something fun during your next vacation, our list of 40 hidden travel gems includes everything from hidden attractions tucked away in cities to beautiful rural parts of the countryside. There's sure to be something on this list perfect for any traveler!
Why Missed Travel Destinations?
Avoiding Tourist Crowds and Experiencing Authentic Culture
One of the biggest advantages of exploring often missed destinations is the opportunity to experience the authentic local culture. These locations are typically less crowded, making it easier to interact with locals and get involved in the local community. You can truly immerse yourself in the unique traditions and customs of the destination, without the hustle and bustle of too many tourists vying for attention.
Unique and Less-Explored Landscapes and Attractions
Often missed destinations may hold some of the most breathtaking and awe-inspiring attractions that require adventurous spirits and curiosity to be discovered. These locations may have fewer visitors and remain untouched by mass tourism, which means you can take in the beauty and wonder of the untouched natural environment without worrying about the crowds.
Affordable Travel Options and Cost-Saving Opportunities
Finally, often-missed destinations can also provide cost-saving opportunities for budget-conscious travelers. Accommodation and transportation costs can be significantly lower than in their tourist-filled counterparts, allowing you to stretch your travel budget to include more unique experiences and luxurious treats.
Are you tired of the typical touristy travel destinations that everyone flocks to each year? It's time to add some unique and hidden gems to your bucket list. These destinations may not be the most advertised or well-known places, but they offer plenty of charm and adventure for those willing to seek them out. From rustic mountain towns to lush jungles and remote islands, there are plenty of gems waiting to be discovered. Step off the beaten path and add some excitement to your travel plans.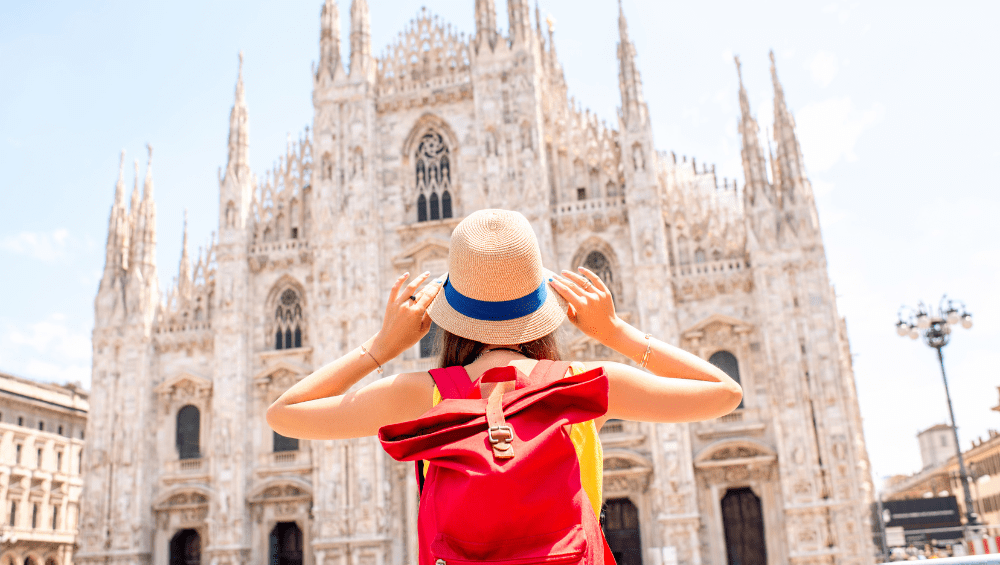 If Europe is on your bucket list, you're in luck because there is an abundance of stunning travel destinations to explore. From the rolling hills of Tuscany to the historic streets of Prague, each European country boasts unique experiences that will leave you with unforgettable memories. Immerse yourself in the culture by indulging in local cuisine, visiting historical landmarks, and mingling with the locals. With so many travel destinations to choose from, you're sure to find something that suits your tastes and interests.
Here are the seven hidden European travel destinations:
Vilnius, Lithuania
Vilnius' old town charm is dominated by stunning Baroque and Gothic architecture and is also a UNESCO World Heritage site. The city's quaint cobblestone streets and contrasting colorful buildings offer an eclectic experience of Eastern Europe. Its vibrant nightlife, including cultural events and music festivals, makes this city a perfect destination for those who appreciate the arts.
Porto, Portugal
Porto's steep narrow streets are filled with the most beautiful azulejos (painted ceramic tiles) often preserving the history of the city. This port-side town boasts views of the Douro River and houses more than 50 port wine lodges. There is plenty to do in this town, including uncovering historic neighborhoods with significant architectural detail.
Hallstatt, Austria
Austria is one of the most stunning travel destinations in Europe, and one town that should be on everyone's bucket list is Hallstatt. This charming town located on the banks of the Hallstätter See is one of the most picturesque places in Austria. With its colorful wooden houses and mountainous backdrop, Hallstatt is a postcard-perfect town that's worth visiting. There's so much to see and do here, whether you want to go on a scenic hike, explore the town's salt mines, or simply relax by the lake immersed in the breathtaking scenery. Whatever your interests may be, Hallstatt offers something for everyone, and it's a must-see destination for anyone visiting Austria.
Faroe Islands, Denmark
If you're looking for a unique and breathtaking travel destination, look no further than the Faroe Islands, Denmark. This hidden gem off the coast of Scotland boasts stunning landscapes, vibrant culture, and warm hospitality. With 18 islands to explore, each with its own charm and attractions, the Faroe Islands offer a truly unforgettable experience. From hiking to birdwatching to enjoying delicious seafood, there's something for everyone to add to their bucket list here. You should not miss the opportunity to discover this one-of-a-kind destination and create lasting memories.
Transylvania, Romania
Nestled in the central part of Romania is the mysterious region of Transylvania, known for its stunning landscapes, fascinating history, and Gothic architecture. Whether you are an adventurous explorer or a culture enthusiast, Transylvania should definitely be on your travel destinations list. This fascinating place is home to ancient castles, charming villages, picturesque mountains, and breathtaking forests that are sure to take your breath away. From hiking scenic trails to exploring eerie courtyards, there is something magical about this place that draws you in.
Sintra, Portugal
Nestled within the lush hills of Lisbon, Sintra, Portugal is a breathtaking travel destination that is sure to be at the top of your bucket list. The town's allure lies in its stunningly preserved architecture, emerald countryside, and unique attractions. From the picturesque Pena Palace and the fairytale-like Castle of the Moors to the luxurious Monserrate Palace and the mystifying Quinta da Regaleira, Sintra is a true gem of Portugal. Complete with charming side streets lined with quaint cafes and artisanal shops, Sintra offers a perfect blend of history, nature, and culture.
Ronda, Spain
Look no further than Ronda, Spain! Situated in the beautiful Andalusian region, Ronda is a charming town that boasts a combination of impressive natural surroundings and cultural sites. One of the town's most famous landmarks is the Puente Nuevo, a stunning bridge that spans over the Tajo Gorge. Take a stroll on its scenic trails and marvel at the breathtaking views of the surrounding mountains. The town also offers a variety of museums, churches, and parks that are sure to capture the interests of any visitor. Whether you're looking for a romantic getaway or an adventure-filled vacation, Ronda has something for everyone.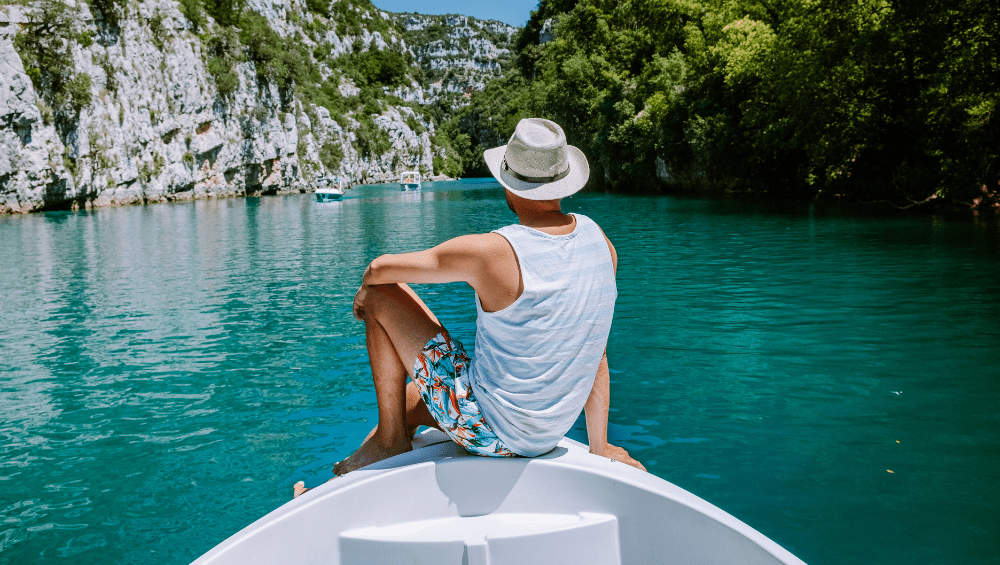 There's no better way to enrich your life than by visiting the hidden travel destinations in Asia. From the lush green landscapes of Indonesia's Komodo Island to the stunning mountain ranges of Bhutan, this continent boasts some of the most beautiful and unique locations in the world. Whether traveling solo or with friends, exploring hidden travel destinations should definitely be on your bucket list. These hidden gems offer peace and tranquility and are perfect for everyone looking for a break from the bustling tourist hub.
These are the six hidden travel destinations in Asia:
Luang Prabang, Laos
Luang Prabang is a beautiful, calm, and spiritual city, with a UNESCO World Heritage status for its well-preserved Buddhist temples and traditions. Witness the unique and awe-inspiring morning alms-giving ritual, where monks collect rice offerings from the locals. The natural beauty of this town can be seen by trekking to the stunning Kuang Si waterfalls and enjoying the peaceful Mekong River.
Hoi An, Vietnam
Hoi An, Vietnam should definitely be on your radar. This charming riverside town has so much to offer visitors, from stunning architecture to delicious food. As you wander through Hoi An's narrow streets, you'll be transported back in time to a bygone era. Be sure to visit the iconic Japanese Covered Bridge and the colorful lantern market. And if you're a foodie, you'll love sampling local specialties like cao lầu and bánh mì. Whether you're interested in history, or culture, or just soaking up a unique atmosphere, Hoi An is a destination that won't disappoint.
Bagan, Myanmar
This ancient city is home to thousands of temples, pagodas, and other incredible architectural gems, all scattered across the breathtaking landscape. Whether you're an experienced traveler looking to add to your list of adventures, or someone seeking the perfect getaway from the hustle and bustle of everyday life, Bagan truly has something for everyone. Get ready for an unforgettable trip to one of Southeast Asia's most incredible destinations.
Hampi, India
Hampi is one of the top travel destinations in India and has increasingly become a popular addition to many travelers' bucket lists. This enchanting town is known for its stunning landscape, ancient ruins of temples, and iconic boulders that make it an unforgettable destination. Hampi offers a unique blend of history, culture, and natural beauty – from exploring the ancient Elephant Stables to navigating the countless temples and enjoying the sunsets on the riverbank, there's something for everyone.
Zhangjiajie, China
Zhangjiajie is a breathtaking travel destination in China that should be on everyone's bucket list. This stunning area is known for its towering sandstone pillars, incredible sky bridges, and lush greenery. Visitors can take a cable car up to the highest peak for panoramic views or stroll along the glass-bottomed walkways, feeling on top of the world. The area is also home to stunning waterfalls, caves, and serene lakes. Zhangjiajie is the perfect mix of natural beauty and man-made engineering, making it an unforgettable destination for any traveler.
Koya, Japan
Most people have not heard of Koya. It's a hidden gem among travel destinations that you definitely want to add to your bucket list. Located in Japan, Koya is a mountainous town known for its stunning temples and peaceful monasteries. It's a popular spot for both tourists and locals seeking a spiritual experience. Some of the must-see attractions in Koya-san include Okunoin Cemetery, which is the final resting place of many famous monks, and Kongobu-ji temple, known for its beautiful rock garden.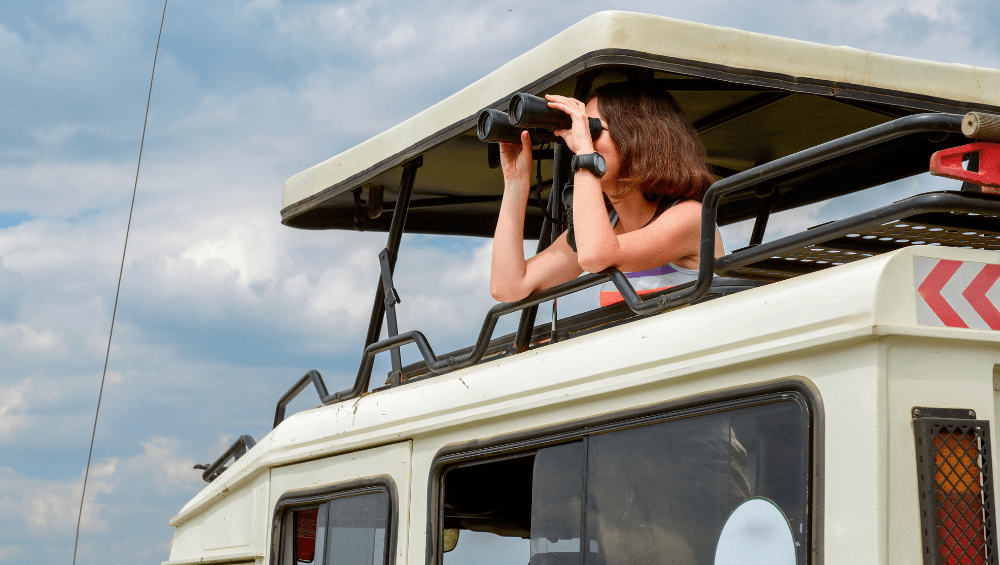 Africa is filled with so many incredible travel destinations that may be considered hidden gems. If you're working on your bucket list and looking to experience something new, there are a few places you may want to consider visiting. Whether it's a relaxing beach stay or an adventurous safari, you'll find breathtaking landscapes and cultures that are simply unforgettable. These hidden travel destinations are often overlooked and underrated, but they offer an experience that is well worth the journey.
These are the seven hidden travel destinations in Africa:
Essaouira, Morocco
Essaouira, a UNESCO World Heritage site, is Morocco's hidden coastal gem. A vibrant medina, art galleries, and cultural festivals draw tourists with interests in culture, arts, music, and history. Visitors can surf and windsurf. Essaouira also offers a great selection of quality seafood cooking that will leave your taste buds craving for more.
Gondar, Ethiopia
Gondar, also known as the Camelot of Africa, is home to three UNESCO World Heritage sites and five major royal castles that date back centuries. You can see the vibrant and colorful traditional Ethiopian dress worn by locals on their visit to the local markets. There, you can experience firsthand the historical and cultural significance of this city.
Lamu Island, Kenya
Lamu Island in Kenya should definitely be on your radar. This charming island located in the Indian Ocean is known for its stunning beaches, beautiful architecture, and rich culture. As a UNESCO World Heritage site, Lamu offers a glimpse into the traditional Swahili way of life that has been preserved over centuries. Explore the narrow alleyways of the ancient town, admire the intricate carvings of the ancient Swahili doors, or take a peaceful dhow ride at sunset on the azure waters. Whether you're a history buff, an architecture enthusiast, or simply seeking a peaceful escape, Lamu Island won't disappoint.
Socotra Island, Yemen
Socotra Island, Yemen is home to some of the most bizarre and exclusive flora and fauna in the world. With its vast variety of vegetation and protected wildlife, Socotra Island is a perfect destination for any nature lover. From the Dragon's Blood tree, which is among the oldest and most distinct species on the island, to the Somali ostrich, you'll be amazed by the range of species you'll discover here. The island also boasts pristine beaches and crystal-clear waters. It's an ideal location for swimming, diving, and snorkeling. Make sure you pack your camera, as the island's landscapes and natural features will leave you breathless.
Djenne, Mali
This ancient city of mud-brick architecture and traditional customs is a must-see location for any adventurous traveler with a penchant for history and culture. Djenne is home to the famous Grand Mosque, considered one of the largest mud-brick buildings in the world and a UNESCO World Heritage Site. It is also the host of the celebrated Festival of the Arts, where traditional Malian music, dance, and crafts are on full display. Exploring Djenne's narrow alleys and vibrant markets might feel like stepping into a time machine, but with its warm and welcoming locals, you'll quickly realize that you are right where you belong.
Nosy Be, Madagascar
Nosy Be, Madagascar is a tropical paradise located off the northwest coast of Madagascar. From pristine beaches to stunning coral reefs, Nosy Be boasts some of the most breathtaking natural beauty in the world. In addition to its stunning landscape, the island is also known for its unique wildlife, including the famous black lemurs. Whether you're looking for a relaxing beach vacation or an adventurous escape filled with hiking and snorkeling, Nosy Be has something for everyone.
Sossusvlei, Namibia
Known throughout the world as one of the most breathtaking travel destinations, Sossusvlei is a must-visit location that should be on every adventurer's bucket list. From the towering red sand dunes to the crystal-clear night sky, every aspect of this stunning location provides a sense of limitless possibility and awe-inspiring beauty. Whether you're looking for an unforgettable hiking experience or simply want to soak up the atmosphere and enjoy the views, Sossusvlei has everything you need for an unforgettable journey.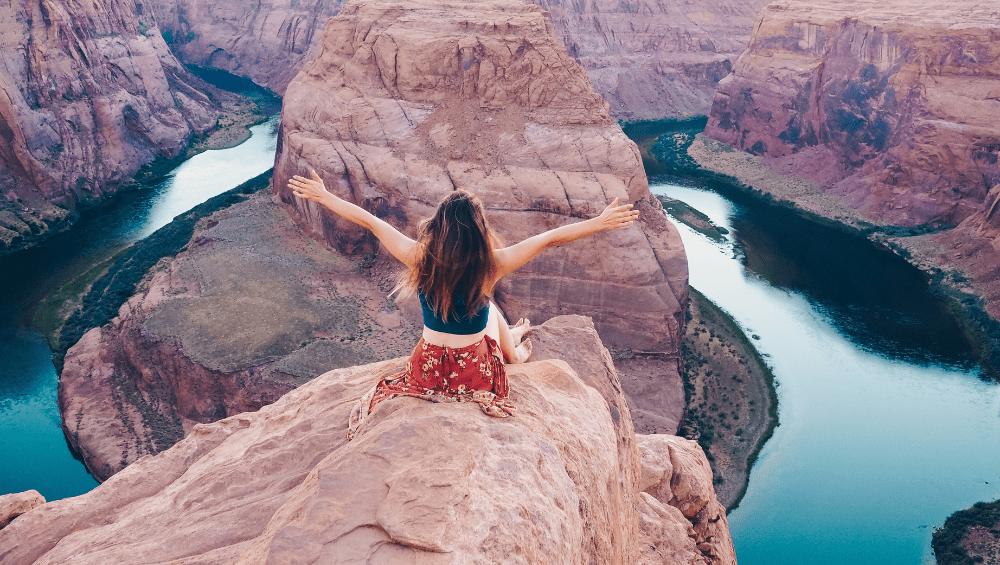 North America has so much to offer beyond the usual tourist spots. From stunning natural wonders to off-the-beaten-path towns and quirky and unique attractions, there is something for everyone. Whether you want to immerse yourself in the magnificent beauty of the fall foliage at Aspen, Colorado, or take a dip in the crystal-clear waters of Havasu Falls, Arizona, the list of undiscovered gems goes on.
These are the six hidden travel destinations in North America:
Santa Fe, New Mexico
Santa Fe is rich in Native American heritage, and renowned for its arts schools and galleries. It houses beautiful Pueblo-style architecture that dominates this city. Do also check out the location of the first-ever museum of Indigenous American art, the Museum of Indian Arts & Culture.
Tofino, Canada
Tofino, a small fishing town, is all about the great outdoors. Located on the edge of the Pacific Ocean, its stunning coastal rainforests offer adventurous activities such as surfing and whale watching, and can also take some time to relax at the nearby hot springs.
Antelope Canyon, USA
Antelope Canyon should definitely be on your bucket list. Located in the heart of the American Southwest, this stunning slot canyon offers visitors a breathtaking display of natural beauty. It's easy to see why it's become one of the most popular travel destinations in the United States, with its swirling sandstone walls and narrow passageways illuminated in hues of red, orange, and gold. Whether you're an avid photographer or simply looking for an awe-inspiring sight, Antelope Canyon is a must-visit spot that will leave you with memories to last a lifetime.
Haida Gwaii, Canada
Nestled off the north coast of British Columbia, Canada lies an archipelago that boasts untamed beauty and a rich cultural heritage. A trip to Haida Gwaii, also known as the Queen Charlotte Islands, is a must-add to your travel destinations bucket list. With miles of untouched rainforests, pristine beaches, and clear waters, this remote location offers a breathtaking escape from everyday life. It's also home to the Haida people, a nation with a history and culture that spans centuries. While here, you can immerse yourself in their traditions by visiting ancient totem poles and watching master carvers at work.
Great Bear Rainforest, Canada
Add the Great Bear Rainforest in Canada to your bucket list. This remote and stunningly beautiful forest is home to a diverse range of wildlife, including grizzly bears, black bears, and bald eagles. In addition to exploring the natural wonders of the rainforest, visitors can also learn about the indigenous culture and traditions of the First Nations people who have called this land home for thousands of years.
Oaxaca, Mexico
Oaxaca is a vibrant city in southern Mexico known for its rich cultural heritage and stunning natural landscapes. From the colorful architecture of its historic buildings to the delicious regional cuisine, Oaxaca offers a unique experience that is sure to leave a lasting impression. Take a stroll through the city's quaint streets and marvel at the art and craftsmanship on display, or venture out into the surrounding countryside to explore ancient ruins, rugged mountains, and cascading waterfalls.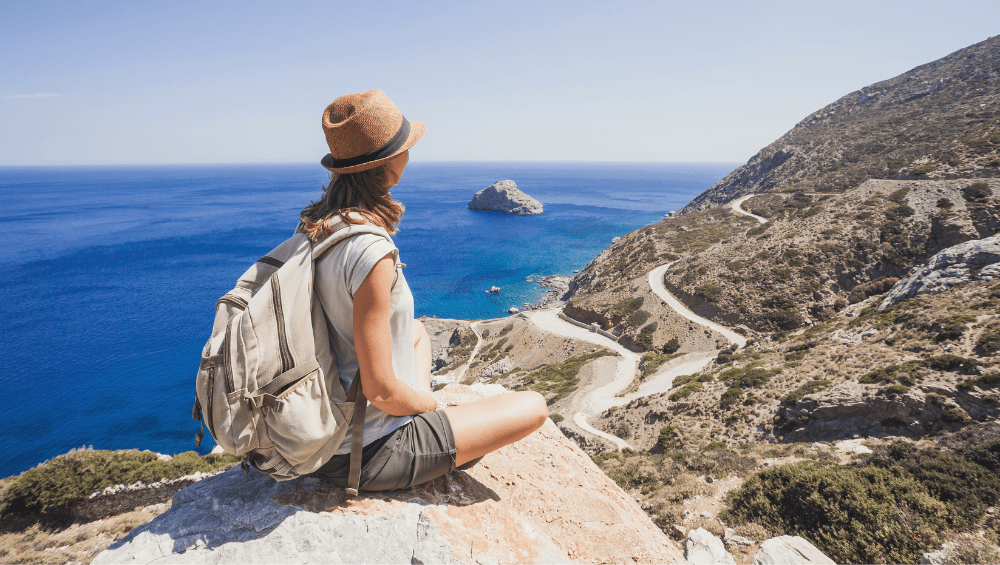 Oceania is a stunning region of the world filled with countless breathtaking spots to explore. From pristine islands that feel like untouched paradises to charming little towns that are just waiting to be discovered, there is something for everyone here. And the best part? Many of these travel destinations are still relatively unknown, giving you a chance to experience them before they become too popular.
These are the seven hidden travel destinations in Oceania:
Bay of Islands, New Zealand
The Bay of Islands offers crystal-clear waters and secluded islands, sandy and rocky beaches, and an award-winning golf course. The Maori culture is a prominent feature of the Bay of Islands, allowing visitors to learn and experience the traditions of the Indigenous people of New Zealand. For an outdoor adventure, this destination is perfect for fishing, sailing, hiking, and kayaking.
Kangaroo Island, Australia
Kangaroo Island is an untouched natural paradise in South Australia. It boasts an abundance of wildlife and is home to seals, kangaroos, penguins, and koalas. The coastal landscape is also stunning with a plethora of deserted sandy beaches. Visitors can also visit the several wildlife parks and conservation areas dedicated to the conservation of Australian native animals.
Rottnest Island, Australia
If you're on the hunt for travel destinations that are unique, beautiful, and full of adventure, then Rottnest Island in Australia should definitely be on your bucket list. This charming island, located just a quick ferry ride from Perth, is a coastal paradise with sparkling turquoise waters, pristine beaches, and a variety of outdoor activities to keep you entertained all day long. Whether you're looking to soak up the sun, explore the island on a bike or foot, or take a dip in the ocean, there's something for everyone on Rottnest Island. Plus, with adorable quokkas roaming around the island, you're sure to leave this destination with one-of-a-kind memories that will last a lifetime.
Aitutaki, Cook Islands
Welcome to Aitutaki, one of the most spectacular travel destinations in the Cook Islands. With its crystal-clear lagoon, pristine beaches, and breathtaking scenery, Aitutaki is a must-visit destination for anyone's bucket list. Whether you're looking to spend your days lounging on the beach, snorkeling in the lagoon, or exploring the island's rich culture and history, Aitutaki has something for everyone. With a friendly and laid-back atmosphere, Aitutaki promises a memorable trip filled with adventure, relaxation, and plenty of sunshine.
Milford Sound, New Zealand
This infamous travel destination is a must-see on any bucket list, with its stunning fjords, towering waterfalls, and abundant wildlife. The clear blue waters of the sound are home to dolphins, seals, and even penguins, adding an extra touch of magic to this already breathtaking locale. The area is easily accessible by boat or kayak, and the knowledgeable local guides will ensure you get the most out of your visit.
Tanna Island, Vanuatu
For avid travelers on the hunt for new destinations to add to their bucket lists, Tanna Island in Vanuatu is a must-see gem in the South Pacific. With its rich cultural heritage, stunning landscapes, and a plethora of exciting activities, Tanna Island offers visitors a unique and unforgettable experience. A visit to the island is incomplete without a taste of the local cuisine, a dip in the crystal-clear waters, and a chance to witness the world-renowned Rom dance. From hiking up the Yasur Volcano to enjoying a traditional kava ceremony, there's never a dull moment on Tanna Island. Come and indulge in the adventure of a lifetime!
Apia, Samoa
This stunning capital city offers an array of experiences that will have you coming back for more. Take a stroll through the vibrant markets and indulge in traditional Samoan cuisine, or explore the lush green hills and crystal clear waters that surround the city. For those seeking adventure, Apia offers a chance to snorkel in the depths of the Pacific Ocean and witness the incredible marine life that calls these waters home. With a friendly and welcoming atmosphere, Apia is the perfect place to immerse yourself in the unique culture of Samoa and create unforgettable memories.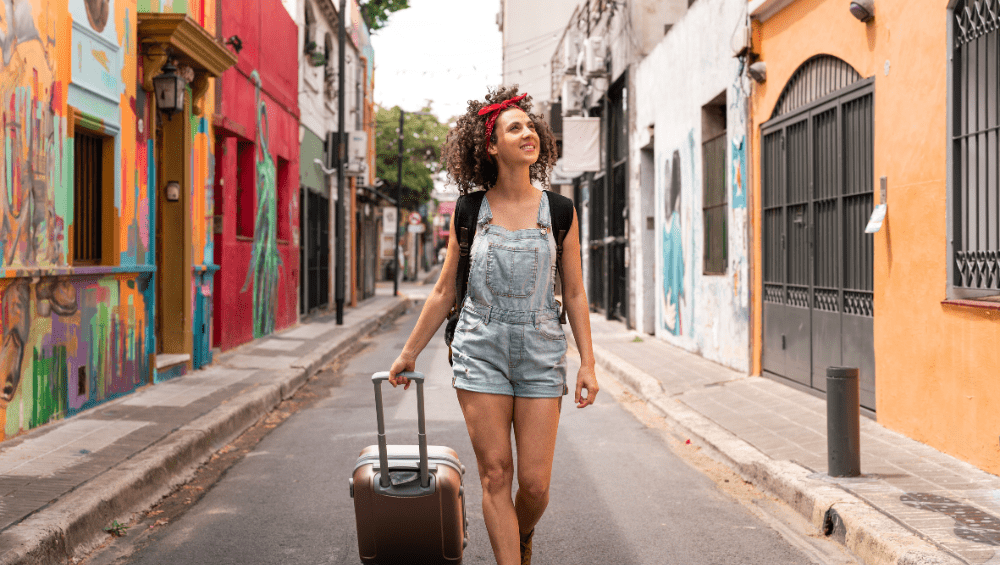 South America is home to countless breathtaking travel destinations that are waiting to be explored. From vibrant cities to awe-inspiring natural wonders, there is something for every traveler to add to their bucket list. However, some of the most unique and unforgettable experiences can be found in the hidden gems that are often overlooked by tourists. Take a stroll through the charming town of Colonia del Sacramento in Uruguay or witness the stunning salt flats of Uyuni in Bolivia.
These are the seven hidden travel destinations in South America:
Colonia del Sacramento, Uruguay
Colonia del Sacramento is a colonial town steeped in history and culture. An old-world charm permeates its cobblestone streets and historic buildings, making this town a visual treat to explore. Enjoy the view of the sunset-colored sky while strolling in the riverfront promenade with ice cream.
Sucre, Bolivia
Sucre is known as the White City, and it's not just the buildings that are white – the streets, sidewalks, and even the historic monuments are bright, clean, and crisp white. This city has a well-preserved colonial architecture which is why it has been designated as a UNESCO World Heritage site. Visitors can enjoy the vibrant markets that sell local textiles, pottery, and crafts.
Torres del Paine, Chile
Located in the southern region of Chile lies one of the world's most awe-inspiring travel destinations – the Torres del Paine National Park. With its stunning mountain ranges, pristine lakes, and glaciers, this destination should be on everyone's bucket list. As you explore the park, you'll be greeted with an array of breathtaking views that will leave you speechless. There are various trails to hike that cater to different levels of fitness, so there's an adventure waiting for everyone. Whether you're an experienced hiker or a beginner, the stunning landscapes of Torres del Paine will leave an indelible mark on your memories.
Fernando de Noronha, Brazil
Have you ever dreamt of visiting one of the most beautiful travel destinations in South America that deserves a spot on your bucket list? Fernando de Noronha, Brazil is your answer. This stunning, remote island is a UNESCO World Heritage site, with crystal clear waters and vibrant marine life perfect for diving and snorkeling. In addition to underwater adventures, Fernando de Noronha offers breathtaking views from rocky cliffs and luscious green hills.
Salar de Uyuni, Bolivia
Salar de Uyuni in Bolivia definitely deserves a spot on your bucket list. This vast salt flat spans over 4,000 square miles and is located in the Andes Mountains. At first glance, the flat seems to stretch on forever, creating an otherworldly landscape that looks like it came straight out of a science fiction movie. Travelers can take tours of the area and explore the unique features that make this location so special, including the bright blue and red lagoons that are home to pink flamingos and other wildlife.
Pantanal, Brazil
Nestled in the heart of Brazil lies a true gem for nature lovers and adventure seekers alike – the Pantanal. This vast region boasts a stunning array of landscapes, from thick forests to expansive wetlands, making it an ideal destination for those looking to immerse themselves in the natural world. Whether you're an avid bird watcher, an experienced hiker, or simply looking to escape the hustle and bustle of city life, the Pantanal is an absolute must-visit for your travel bucket list.
Colca Canyon, Peru
Colca Canyon, Peru is a remarkable attraction and is one of the deepest canyons in the world, with stunning views of the Andes mountain range and plenty of opportunities for adventure, such as hiking, birdwatching, and relaxing in natural hot springs. But it's not just the scenery that draws visitors to Colca Canyon. The region is steeped in rich history and culture, home to the indigenous Collagua and Cabana people, and boasting beautiful colonial architecture.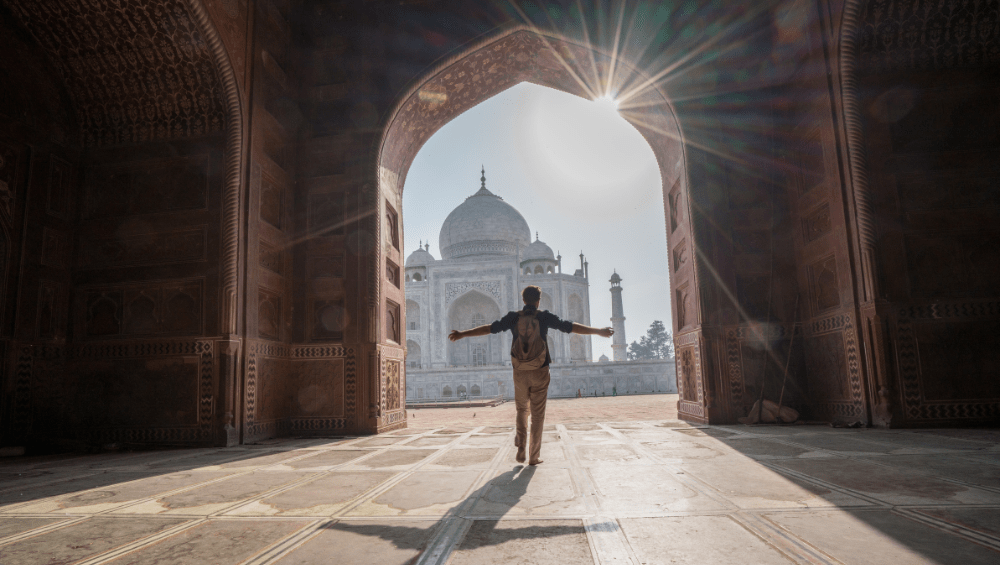 Missed Travel Destinations
Exploring often-missed bucket list destinations provides an opportunity to break away from the usual tourist path. These unique locations offer a chance to experience new cultures and environments that go beyond what is seen in typical travel guides.
Whether it's exploring well-preserved architecture, immersing oneself in the local traditions and customs, or witnessing the beauty of untouched natural landscapes, there is always something remarkable that these hidden gems have to offer. So, next time you think of traveling, do consider these destinations as they might just be the perfect location to create unforgettable cherished memories.
With so many off-the-beaten-path options out there, it can be tough to know where to start. That's where we come in. Here are some frequently asked questions about finding and exploring hidden travel destinations. With these tips and tricks, you'll be on your way to experiencing some of the most breathtaking and unique places on Earth.
What makes a destination a u0022hidden gemu0022?
A hidden gem is any destination that has not yet been discovered by mainstream tourists and offers unique experiences that are often overlooked by visitors. These destinations tend to have fewer crowds, and off-the-beaten-path activities and can offer travelers some of the most remarkable sights they will ever witness.
What hidden travel destinations should I add to my bucket list?
It depends on what kind of experiences you are looking for, but some worthy destinations include Fernando de Noronha in Brazil, Salar de Uyuni in Bolivia, Pantanal in Brazil, and Colca Canyon in Peru.
Are there risks associated with visiting hidden travel destinations?
It is always important to exercise caution when traveling and to research the destination beforehand, regardless of how remote it is. There may be safety issues in certain locations due to lack of access to medical facilities and other resources so it's best to plan ahead to ensure a safe and enjoyable experience. Always check with u003ca href=u0022https://www.usembassy.gov/u0022 target=u0022_blanku0022 data-type=u0022URLu0022 data-id=u0022https://www.usembassy.gov/u0022 rel=u0022noreferrer noopeneru0022u003eembassies and consulatesu003c/au003e.
What are the benefits of visiting hidden travel destinations?
Absolutely! Visiting less-traveled destinations can be an incredibly rewarding and enriching experience, as it allows travelers to get off the beaten path and immerse themselves in a completely different culture. It is also often cheaper than more popular tourist spots, making for a more budget-friendly trip. Additionally, hidden gems are often more authentic and offer unique experiences that simply cannot be had elsewhere.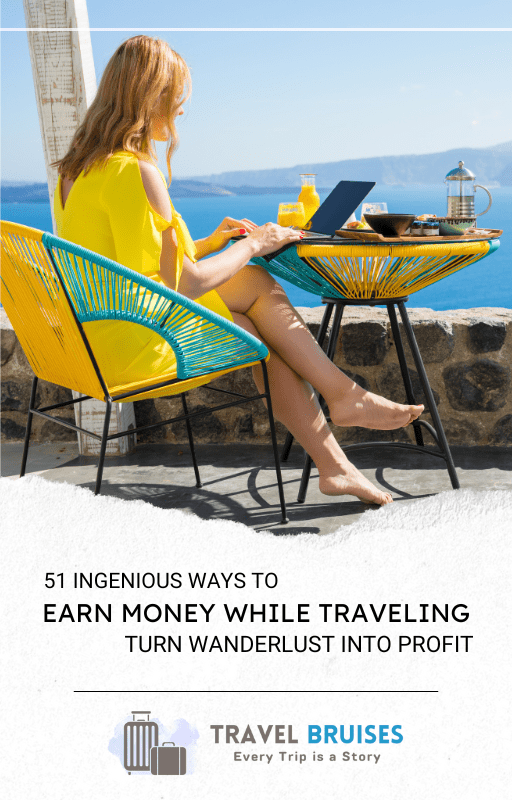 51 Ingenious Ways to Earn Money While Traveling
Are you tired of being limited by your budget while traveling? Do you want to explore the world without worrying about running out of money? Look no further than "51 Ingenious Ways to Earn Money While Traveling"!
In this comprehensive ebook, we've compiled a list of unique and creative ways to make money while traveling. With this ebook as your guide, you'll be able to fund your travels, meet new people, and make unforgettable memories.
Don't wait any longer to start living your dream life. Download "51 Ingenious Ways to Earn Money While Traveling" now and start planning your next adventure!