Table of Contents
One of the biggest questions that people ask me about travel is "How do I save money to travel?" It is a fair question because the cost of travel can be out of this world! Believe it or not, taking a trip abroad doesn't have to be expensive! With some smart strategies and frugal tips, you can learn how to save travel money and make your journey possible. From cutting back on everyday expenses to exploring creative ways to fund your travels, explore our essential guide on how to save travel money so you can take that once-in-a-lifetime trip with confidence.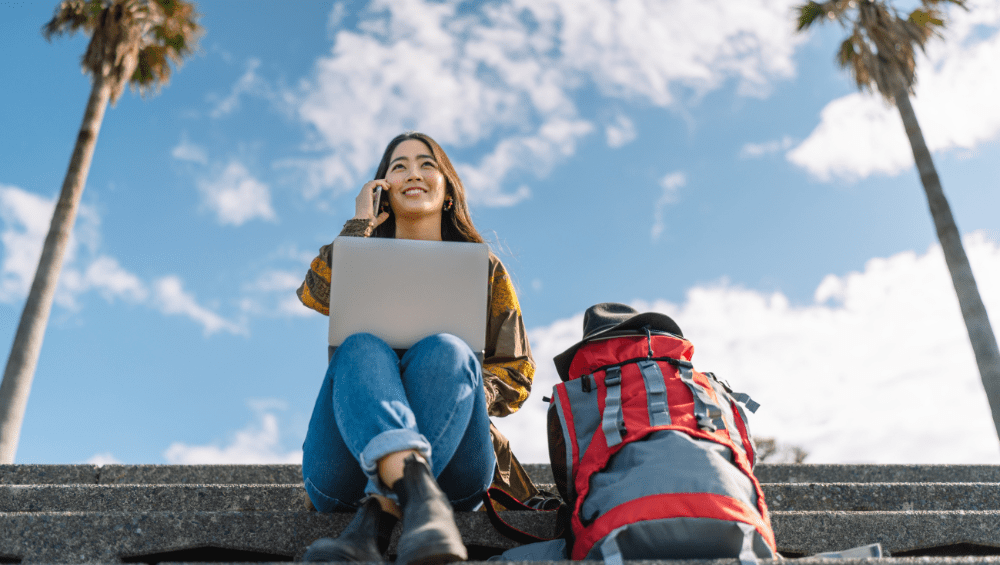 Save Money to Travel
By researching different destinations, looking for ways to make extra income, and considering house or pet sitting and other travel-related jobs you can create further savings opportunities. Saving money to meet your dream of traveling is within reach with just a few lifestyle tweaks and a dedication to saving as much as possible. With proper planning and discipline, you can embark on an adventure of a lifetime!
Start a budget and list all your expenses for the month.
Yeah, we get it. Budgets are so boring. Building a budget is an essential part of financial literacy, and listing all expenses for the month is a great way to get started. By considering your monthly income and all the things you need to pay for, you can save travel money in areas where it's sensible to do so. This is especially true if you save money with a specific goal in mind – like travel! It doesn't need to be extravagant; even creating a small travel fund can go a surprisingly long way. Budgeting with intentionality allows you to save money while still enjoying experiences that bring joy and new perspectives.
Cut down on unnecessary expenses like buying coffee every day.
We all want to save travel money and make our hard-earned cash go further. One simple way of achieving this is by cutting down on our unnecessary expenses – like buying coffee every day. You may not think of it as a significant expense, but the costs do add up fast! For example, say you spend $4.15 at Starbucks for that venti iced Caramel Macchiato. If you only get coffee on weekdays, that is almost $1100.
Why keep spending your money when you could save it instead? You could save those extra couple hundred dollars each month and use it to save up for a great travel adventure! Instead of getting coffee every day, make yourself one at home before leaving for work and save money! Plus, you will feel better knowing that you are taking an active step towards making your travel dreams become reality.
Look for ways to save money, such as shopping online, for cheaper items.
When planning to save money for a trip, there are various strategies that can help. One is using coupons or shopping online for items at lower prices. With careful and deliberate planning, it's possible to save hundreds of dollars by strategically searching for goods that can be purchased with affordable deals. Try Sam's to buy bulk items (toilet paper, paper towels) for things that do not go bad. Shopping around between brick-and-mortar stores and e-commerce sites can result in significant savings that could make a big difference when setting aside funds for travel expenses.
Set automatic transfers from checking into your travel savings account.
Planning your dream wine vacation can be daunting, especially when it comes to the financial aspect. To save yourself the stress and make sure you're putting away travel money for your travels each month, setting up an automatic transfer from your checking account into a travel savings account is a great way to save consistently and efficiently. This will also give you the confidence that you are one step closer to your desired goal of being able to save enough for that getaway. With this helpful tool in your financial arsenal, planning that special trip becomes more attainable and you get the pleasure of watching it grow every month.
Cook meals at home instead of eating out.
Eating out regularly can be a costly habit, so why not save travel money for travel by cooking meals at home? Not only will you save money, but cooking your own food gives you the opportunity to make nutritious meals that fit into your lifestyle. It costs the average person $17 to eat out (before taxes & tips). That same meal costs about $4 to make. Moreover, seeing how quickly and easily you can whip up a delicious meal that you have prepared yourself can be deeply satisfying, and even save time in the long run when compared to eating out. So, while eating out comes with convenience and variety, preparing meals at home is often better for both your pocketbook and overall health.
Check your subscriptions to services.
Staying on top of your subscriptions can save you both time and travel money- especially if you're looking to save up for a trip. Taking the time to review what services you've subscribed to can help save you a bundle since most of us end up paying for subscriptions or products we no longer use. Rather than throwing away hard-earned cash that could be used to finance your next travel adventure, take some time to review which services and products still provide value. Unsubscribe from those that are no longer needed, then directs those funds towards something more meaningful like a flight or train ticket!
Make extra income such as freelancing or taking on side jobs.
There are a variety of ways to save money for travel and make extra income. Freelancing or taking on side jobs – such as tutoring, writing, dog sitting, or ride-sharing – can provide extra cash flow while helping you save travel money at the same time. These flexible working arrangements can also fit into your current lifestyle. Whether you're just starting out looking to save money for a special trip or trying to save for long-term travel goals, extra income from these sources adds up quickly and makes it even easier to reach those financial goals faster.
Use credit card rewards programs that offer travel points.
Traveling can be an expensive hobby, however, you can save money for travel by taking advantage of credit card rewards programs. There are many such programs to choose from, many of which offer attractive travel points that allow you to save travel money on flights, lodging, and more. If you're a frequent traveler, these programs can save you significant amounts of money over time. With careful searching and good decision-making with credit cards, you could save enough to take that dream trip you've always wanted.
Find travel-related jobs.
Everyone wants to save money so they can travel, but how can that goal be achieved when you don't have enough money coming in? A great way to save money for travel is to find travel-related jobs. There are many different jobs available in the tourism and hospitality industry – including the Peace Corps – that allow you to save a bit of extra income for your next vacation. Many of these positions require a knowledge of foreign languages, cultures, or even international events – giving you an edge well beyond the usual mundane office job. Not only could you save money for your dream holiday but gain more unique skills and experiences at the same time.
Drink at home before going out.
One benefit of drinking at home before going out is the chance to save money. While it may be tempting to go out and drink with friends, this can often set you back in terms of travel money. The average cost for a glass of wine is $8-$10 (if we are cheap!). Two drinks x 2 people equals $50 with tip and taxes. If being able to save up for a trip or experience you've been wanting to have been important, stocking the home bar with a few key items and having some drinks before hitting the bars will save you quite a bit. This method also has one major benefit—no pesky hangover the next morning after all that saved money adds up!
Try public transportation.
Public transportation can save a lot of money when compared to owning a car. The upfront cost of buying a car, along with the monthly expenses—like registration, insurance, and fuel—can add up quickly. Opting for public transportation instead of owning a car is a great way to save travel money, whether near or far. If traveling near, public transportation can save time by avoiding traffic jams due to its dedicated lanes in many places. Instead of dealing with parking hassles and needing an alternate mode of transport when reaching the destination, travelers can simply take the train or bus from point A to point B. Taking public transport also helps save resources like petrol and reduce harmful carbon emissions in the environment as compared to having multiple cars running on roads at the same time.
Share your travel goals with friends.
Traveling is an expensive pastime. That's why I believe in sharing my travel goals with friends. When I have a certain destination or activity in mind, I let my circle know, and they look out for any deals that could save travel money – from cheap flights to discounted hotel stays and even all-inclusive package tours! Even if they can't join me on the trip, their support and advice have proven to be invaluable, allowing me to save quite a bit for my future adventures.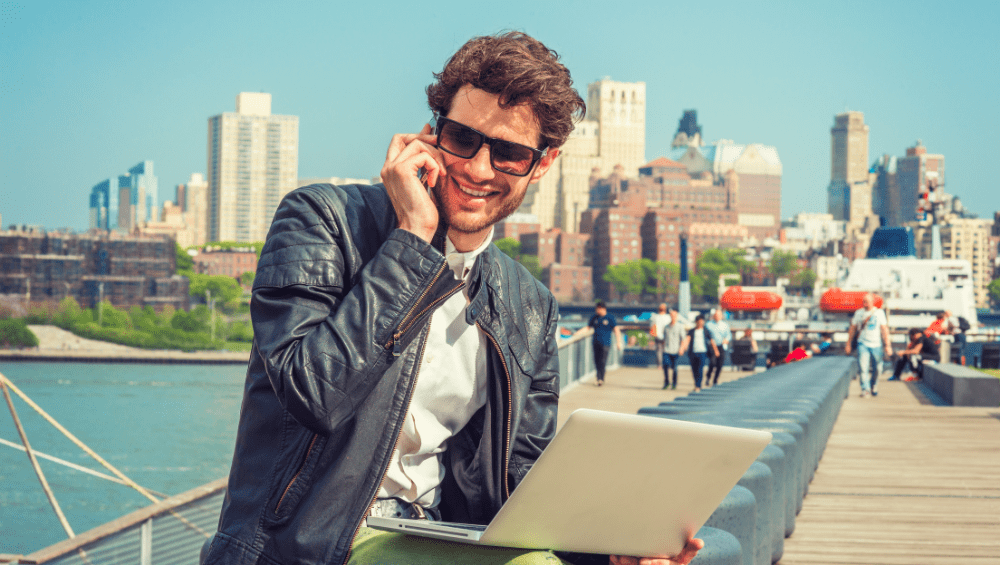 Remember, Never Travel on Borrowed Money.
Traveling is a great way to make memories, explore different cultures, and break out of our comfort zone. But if you're tempted to save for that dream vacation by relying on borrowed money, think again. Credit cards, bank loans, and payday loans all come with interest rates and fees that'll add up before you've even stepped foot on the plane. And remember that when these bills come due, you may not have the travel money saved up yet. That's why it's better to save up your own travel money – it might take a little longer, but the peace of mind that comes from knowing you didn't dip into debt will be well worth it in the long run.
It's Easy to Save for Travel
Whether it is a beach getaway, bucket list trip, or mountain retreat, saving for your next vacation should be fun – not daunting. It is not easy to save travel money for traveling the world, but with a few practical changes, it is possible to do so. By starting a budget, reducing expenses, setting aside deposits into a travel savings account, and taking advantage of credit card rewards programs you can give yourself the best opportunity to get closer to the dream of traveling the world.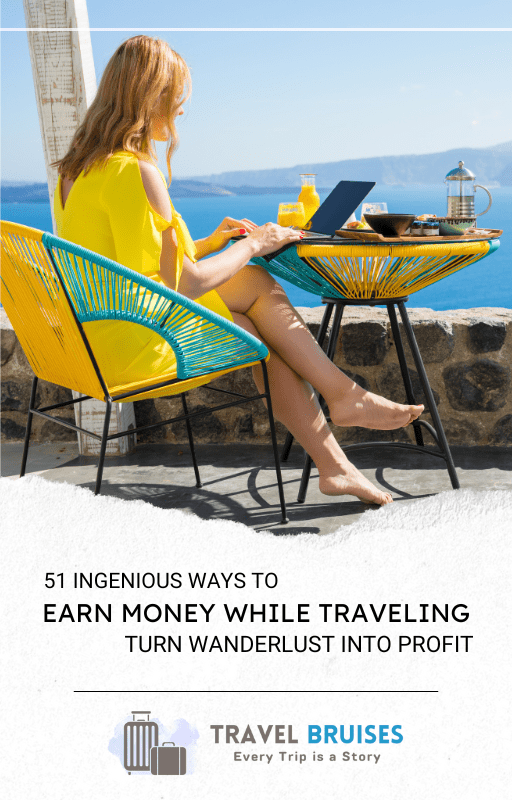 51 Ingenious Ways to Earn Money While Traveling
Are you tired of being limited by your budget while traveling? Do you want to explore the world without worrying about running out of money? Look no further than "51 Ingenious Ways to Earn Money While Traveling"!
In this comprehensive ebook, we've compiled a list of unique and creative ways to make money while traveling. With this ebook as your guide, you'll be able to fund your travels, meet new people, and make unforgettable memories.
Don't wait any longer to start living your dream life. Download "51 Ingenious Ways to Earn Money While Traveling" now and start planning your next adventure!