Table of Contents
Cenotes are a unique and stunning natural feature found only in Mexico, and they are a must-visit for any adventurous traveler. Whether you are a seasoned diver, a snorkeler, or simply someone who enjoys the beauty of nature, the cenotes of Mexico offer a range of experiences that are truly unforgettable. In this guide, we will explore some of the best cenotes in Mexico, each with its own unique appeal and charm.
Best Cenotes in Mexico
Mexico is famous for its breathtaking natural wonders, and the cenotes are no exception. These stunning sinkholes filled with pristine water are a must-visit for any nature enthusiast. The cenotes are spread all over Mexico, but some of the best ones are located in the Yucatan Peninsula. Among the most impressive cenotes are Ik Kil, Dos Ojos, and Gran Cenote. Each of them has its own unique charm and offers visitors the chance to swim and snorkel in pristine waters surrounded by lush jungle scenery.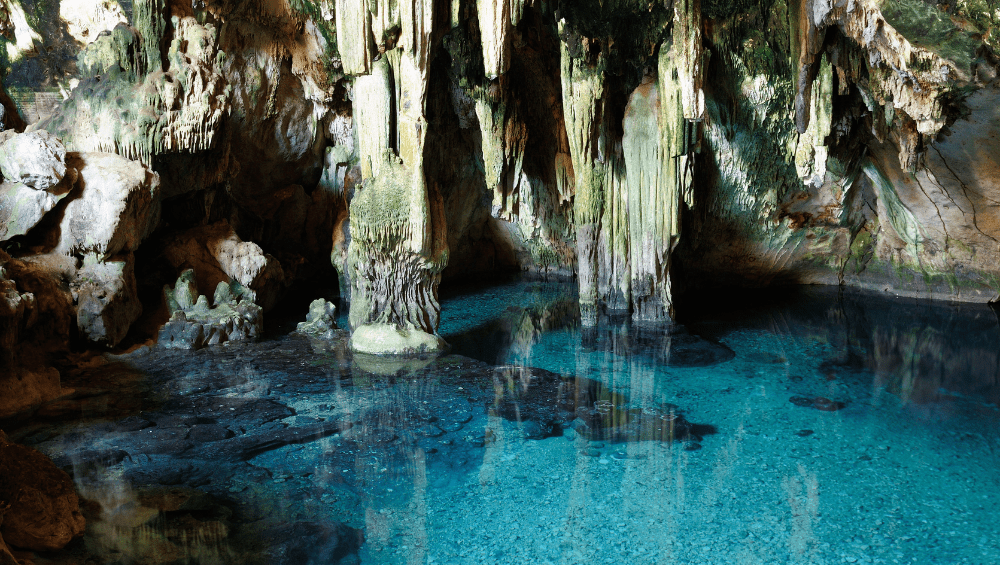 10 Cenotes in Mexico Definitely Worth the Drive:
Ik Kil Cenote
Located near Chichen Itza, this cenote is one of the most popular in Mexico. Its crystal-clear waters are perfect for swimming, and the surrounding scenery is simply stunning. The cenote is also home to a variety of fish and birds, making it an ideal spot for wildlife lovers.
Cenote Calavera
The name "Calavera" means "skull" in Spanish, and you'll see why once you enter the cave and see the unique formation of three holes in the ceiling, resembling a giant skull. The relaxing water is perfect for swimming and snorkeling, allowing you to explore the mysteries of the cenote's underwater caves and tunnels. With plenty of fish and natural vegetation, Cenote Calavera is a true paradise for divers and photographers looking for an otherworldly experience.
Gran Cenote
Situated in the heart of the Mayan jungle, the Gran Cenote is an otherworldly oasis that is sure to take your breath away. The water is a vibrant shade of blue, and the intricate rock formations add an extra layer of beauty to this natural wonder. Snorkeling and diving are popular activities here, and visitors can rent equipment on-site.
El Pit Cenote
With its captivating turquoise waters and rock walls stretching high above, El Pit offers a one-of-a-kind view of the Yucatan's natural beauty. Take a refreshing dip in the cool, crystal water, or explore the surrounding jungle that's rich with wildlife and vegetation. Whether you're a thrill-seeker looking to cliff jump, or someone who just wants to relax and soak up the sun, El Pit Cenote is a must-see destination in Tulum.
Suytun Cenote
With its pristine waters and magical lighting, Suytun Cenote is a photographer's dream. The cenote is partially covered by a cave, which lets in rays of sunlight that create a surreal atmosphere. Visitors can swim and explore the cave, but the main attraction here is undoubtedly the stunning beauty of the place.
Dos Ojos Cenote
Dos Ojos Cenote is a true haven for divers, with an extensive system of underwater caves and tunnels. The water is unbelievably clear, and the scenery is otherworldly. Visitors can rent equipment and explore the cenote on their own, or join a guided dive tour for a more immersive experience.
Cenote Azul
This natural wonder is located just outside the town of Valladolid and is one of the region's most breathtaking cenotes. The crystal-clear turquoise waters will take your breath away, and the unique limestone formations surrounding the cenote add to its otherworldly feel. Take a refreshing dip or just relax and soak up the sun while admiring the natural beauty of Cenote Suytun.
Cenote Cristalino
Cenote Cristalino is a crystal-clear oasis perfect for those seeking a tranquil escape into nature. The cenote's emerald waters are so clear that you can see all the way to its rocky bottom. The surrounding jungle boasts lush greenery and is home to a diverse array of birds and other wildlife. Take a dip in the refreshing waters or explore the lush jungle surrounding the cenote. Either way, you won't regret a visit to Cenote Cristalino.
Xkeken Cenote
Xkeken Cenote is another cenote that boasts an incredible natural lighting phenomenon. The water here is a deep blue-green, and the cave ceilings are covered in sparkling stalactites. Visitors can swim and snorkel in the clear waters, or simply marvel at the beauty of the surroundings.
Cenote Suytun
Nestled in the heart of the Yucatan Peninsula, this stunning natural wonder is a must-visit destination for visitors to Mexico. The crystal clear blue waters of Cenote Suytun are perfect for swimming or just soaking your feet. But what makes this cenote truly unique is its setting- imagine a majestic cave that opens up to an underground pool surrounded by hanging vines and stalactites. It's a truly magical experience that will leave you breathless.
What is a Mexican Cenote Ecopark?
A Cenote Ecopark is an outdoor playground focused on sustainability and eco-friendly practices You can take a dip in the refreshing waters, go snorkeling or diving, and take cave tours to marvel at the fascinating rock formations. You can also go on a guided hike, enjoy local cuisine, or simply relax in the lush greenery. It is an environmentally friendly park – usually with several cenotes in one location. With so much to see and do, it's no wonder why the Cenote Ecopark has become a must-visit spot for nature lovers and adventure seekers alike.
Best Tours for Cenotes in Mexico
Mexican Cenotes to Visit
Mexican cenotes are magical freshwater sinkholes that have formed in the Yucatan Peninsula due to unique geological phenomena. These cenotes in Mexico are not only stunning to look at, but they also have a rich history and cultural significance for the Mayan people. Many cenotes were used as sacred sites for offerings and rituals, making them a truly special place to visit. Whether you're a nature lover or a history buff, Mexican cenotes are a must-see destination that will leave you in awe.
Mexico's cenotes are truly some of the most stunning natural wonders in the world, and they offer an incredible range of experiences for travelers of all kinds. From swimming and snorkeling to diving and photography, there is something for everyone in these breathtaking places. Whether you're planning a trip to Mexico or simply looking for some inspiration for your next adventure, the cenotes are not to be missed.
Cenotes in Mexico FAQs
Where are cenotes located in Mexico?
Cenotes are natural sinkholes that are filled with crystal clear water, often nestled within the lush jungles of the Yucatan Peninsula. These stunning geological formations are not only visually breathtaking but also offer a unique opportunity for visitors to swim, snorkel, or even scuba dive through clear turquoise waters while marveling at the stunning rock formations and underwater caves.
What is the best time to visit the cenotes?
These natural sinkholes are open all year round, but the best time to visit them is during the dry season, which usually lasts from November to April. During this time, the water is crystal clear, and the sunlight penetrates the cenotes more effectively, creating a magical atmosphere. However, keep in mind that the dry season is also the busiest time, and you might face larger crowds and higher prices. If you want to avoid the crowds and save some money, consider visiting the cenotes during the rainy season, which runs from May to October.
What should I bring to a cenote?
When exploring the cenotes, it is important to bring a swimsuit, towel, sunscreen, insect repellent, and water shoes. It is also a good idea to bring a flashlight, as some of the cenotes are dark. Photography enthusiasts will want to bring their camera when exploring the cenotes, as they offer some truly stunning photo opportunities. Just be sure not to use a flash, as it can damage the delicate ecosystem of the cenotes.
What is the best way to travel to the cenotes in Mexico?
The best way to get to the cenotes is by car. However, there are also tour companies that offer day trips from Cancun or Playa del Carmen to visit the local cenotes and enjoy the trip – without having to drive or get directions.
Do you have to pay to go into a cenote?
While some cenotes, especially those found within privately owned properties or resorts, may have an entrance fee, many others are completely free to access. In fact, some of the most spectacular cenotes are located off the beaten path and require a bit of exploration to find.
Is it safe to visit cenotes in Mexico?
When exploring the cenotes, it is important to be aware of your surroundings and not to touch any of the stalactites or stalagmites, as they are fragile and can easily break. It is also important not to dive into any of the cenotes, as they are often deep and can be dangerous. Remember to avoid using any sunscreen with chemicals harmful to the environment, and to shower before entering the water to avoid contaminating it. With these precautions in mind, visiting cenotes can be a safe and unforgettable experience for anyone.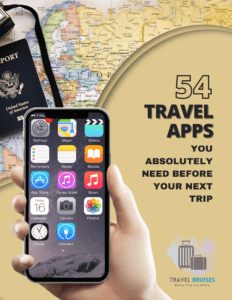 54 Travel Apps You Absolutely Need Before Your Next Trip
With smartphones and apps at our fingertips, there are so many ways to make traveling easier. Whether you are planning a dream vacation or simply looking for some essential travel hacks, having the right apps can be invaluable.
Find out the best 54 Travel Apps You Absolutely Need Before Your Next Trip!