Table of Contents
Spend a day taking in the sites of ancient Rome and experience the city's unique culture with all its hidden gems. Alternatively, explore the breathtaking cities and landscapes surrounding Rome on one of many available day trips. From majestic beaches to sprawling vineyards, there is something for everyone. With views that stretch out across lush hills or coastlines adorned by sleepy fishing villages, you'll be spoilt for choice when planning your day away from Rome!
Day Trips from Rome
Rome is a city full of history, culture, and charm. With so much to see and do, it's easy to spend days exploring its streets and landmarks. However, for those looking to venture outside of the city and experience more of Italy, there are plenty of Rome day trips that are sure to delight. From a visit to the ancient town of Pompeii to a relaxing afternoon at the beach in Ostia, there's something for everyone. Indulge in a wine tasting in the beautiful countryside of Tuscany or explore the stunning gardens of Villa d'Este in Tivoli.
Here are nine amazing day trips from Rome: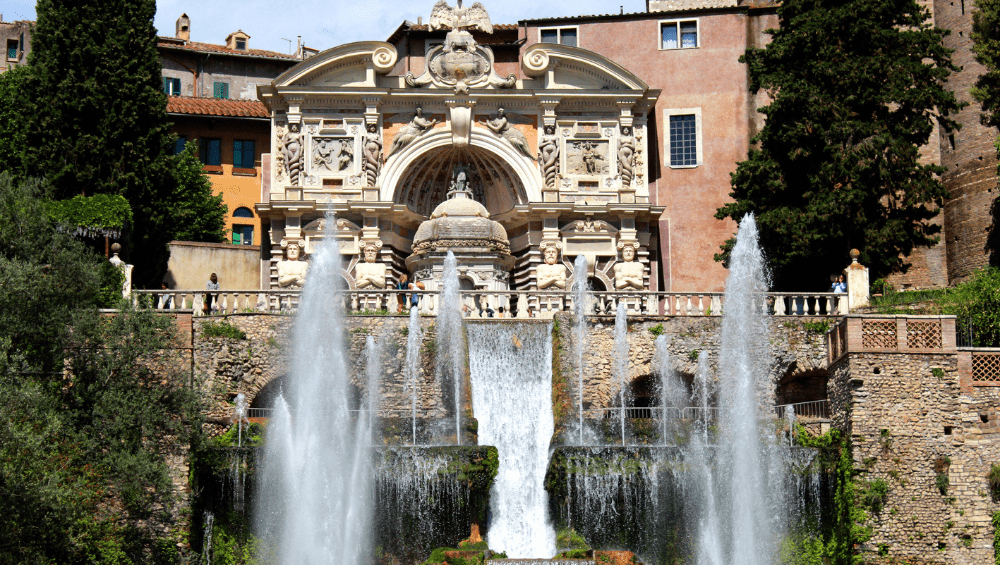 Picturesque Tivoli
Italy is famous for its beautiful cities, and the town of Tivoli is definitely one of them. Nestled only 40 minutes away from Rome, it is a stunning destination for a day trip. The town is known for its picturesque streets and stunning gardens, which attract visitors from all over the world. Tivoli is full of architectural treasures, such as the breathtaking Villa d'Este, a UNESCO World Heritage Site. Visitors can also explore the ruins of the ancient temple of the Sybil, which dates back to the 2nd century BC during day trips from Rome. Tivoli is truly a gem of Italy, and its short distance from Rome makes it a perfect day trip for anyone seeking to experience the country's history and charm.
Ruins of Ostia Antica Rome Day Trip
Step into the past and discover the enchanting ruins of Ostia Antica, an ancient city that tells the tale of a bygone era. As you wander through the ancient streets, you'll be transported to a time when this was a bustling maritime city fueled by trade and commerce. Admire the stunningly preserved buildings, intricate mosaics, and ancient frescoes, all of which are a testament to the skill and craftsmanship of those who lived here. After exploring the ruins, head to the nearby beach for some relaxation and downtime. With its golden sand and crystal-clear waters, it's the perfect spot to unwind and reflect on the wonders of this fascinating historical site.
Charming Medieval Civita di Bagnoregio
Nestled atop a hill surrounded by breathtaking vistas lies the enchanting medieval village of Civita di Bagnoregio. Stepping into this historic town is like traveling back in time, as its narrow streets wind past centuries-old buildings and ancient churches. Its charm is in its isolation; the only way to reach the town is by crossing a footbridge, making it feel like a secret treasure. The views from the town are equally stunning, with rolling hills and valleys stretching out as far as the eye can see. A visit to Civita di Bagnoregio is a true journey back in time, and a chance to experience a slice of medieval Italy.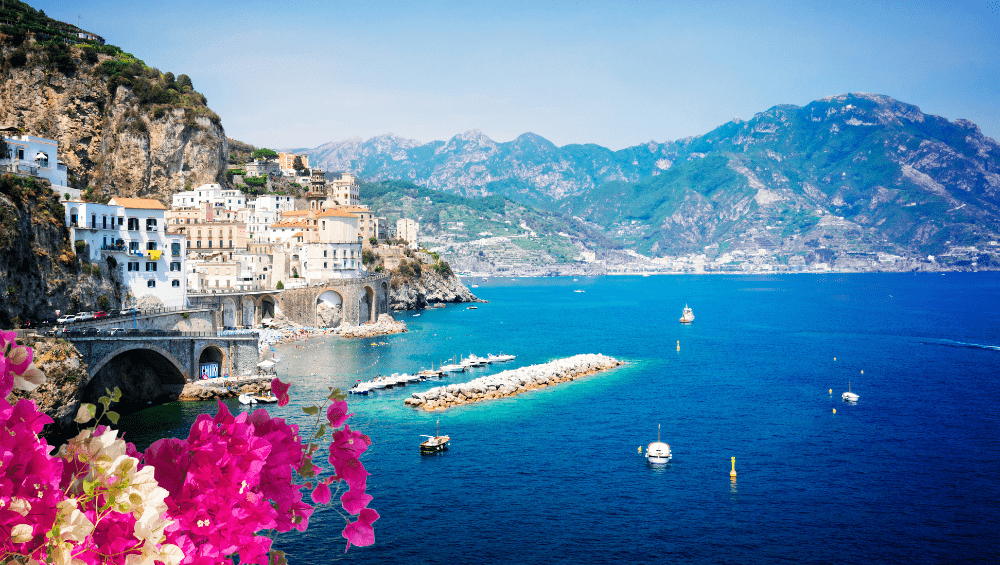 Astounding Amalfi Coast Day Trips from Rome
The Amalfi Coast is a breathtaking stretch of coastline in southern Italy that should be at the top of every traveler's bucket list. From the colorful coastal towns to the stunning cliffsides overlooking the Mediterranean Sea, the Amalfi Coast offers a truly exhilarating experience. One of the most remarkable aspects of this area is the rugged terrain and winding roads that lead to hidden coves and charming hillside villages. With its picturesque vistas and sunny weather, it's no wonder that the Amalfi Coast has been a popular destination for centuries. Whether you're looking to relax on a secluded beach or explore ancient ruins and historical landmarks, the Amalfi Coast has something to offer every kind of traveler.
Breathtaking Villa d'Este in Tivoli
Nestled in the charming Italian town of Tivoli, the Villa d'Este offers a stunning view that will leave you breathless. Built-in the sixteenth century and renowned for its beautiful gardens and exquisite fountains, this UNESCO World Heritage site is a must-visit for anyone traveling to Rome. The villa boasts an extraordinary panorama of the lush greenery of the surrounding hills, the bustling city below, and the picturesque waters of the Aniene River. Enjoy a leisurely stroll through the gorgeous terraced gardens, marveling at the intricate designs of the water features and marveling at the verdant landscape. Whether you're an avid photographer, a history buff or simply looking for a scenic spot to take in the sights, witnessing the panoramic view from the Villa d'Este will undoubtedly be an unforgettable experience.
Hike Sabine Hills Rome Day Trips
If you're looking for a break from the hustle and bustle of Rome's city center, I highly recommend going hiking in the Sabine Hills. Just a short distance outside of the city, you'll find yourself surrounded by rolling hills, dense forests, and breathtaking views. The hills are known for their beautiful scenery and a wide variety of flora and fauna. Whether you're an experienced hiker or enjoy a leisurely walk in nature, there's a trail for everyone. Don't forget to pack some snacks and plenty of water, and get ready to escape the chaos of the city and immerse yourself in nature.
Castelli Romani Food & Wine Tour
If you're a food and wine lover, then a visit to Castelli Romani is a must-do when in Italy. Located just a short distance from Rome, this area is known for its rolling hills covered in vineyards and olive groves which are perfect for day trips from Rome. The local wineries produce some of the finest wines in Italy, including Frascati and Castelli Romani Superiore. But it's not just the wine that draws in visitors on Rome day trips. Castelli Romani is also renowned for its delicious cuisine, with many restaurants serving up traditional dishes made with locally-sourced ingredients. From pasta dishes to meat and fish, the food here is sure to tantalize your taste buds. Whether you opt for a wine-tasting tour or a meal in one of the local restaurants, you're sure to have a memorable experience in Castelli Romani.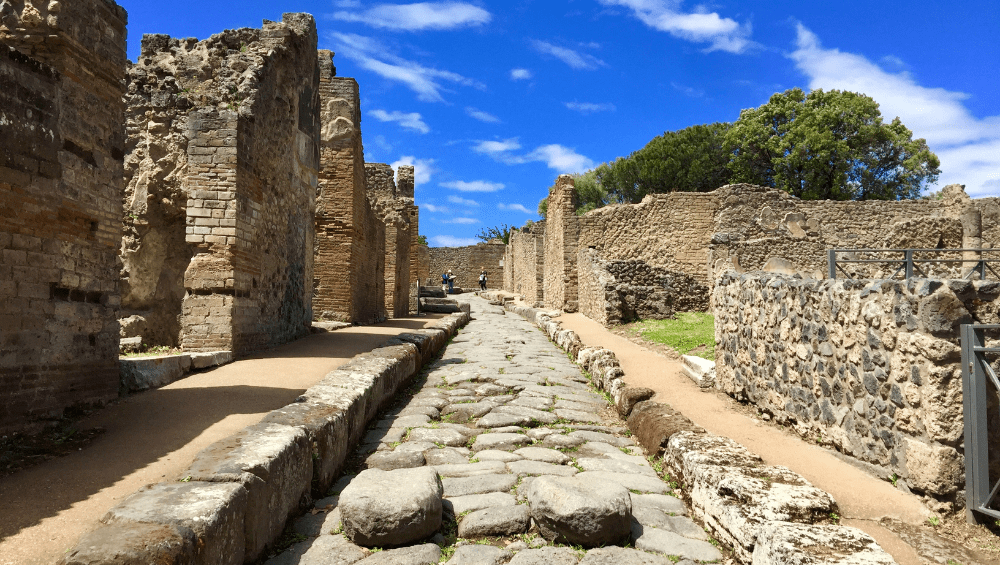 Tragic Pompeii Day Trips from Rome
Pompeii is a fascinating archaeological site located near Naples, Italy. This ancient city was buried under volcanic ash and pumice after nearby Mount Vesuvius erupted in AD 79. Remarkably, the city was preserved almost completely intact for centuries, allowing modern-day researchers to gain insights into life during the Roman Empire. Pompeii's ruins offer a vivid snapshot of daily life in ancient times, from the beautiful frescoes and mosaics adorning the walls to the well-preserved homes, shops, and public buildings. One can almost hear the clamor of the busy streets and imagine the vibrant culture of this bustling city. A visit to Pompeii is an unforgettable experience that transports visitors back in time through its compelling history and archaeological treasures.
Rome Day Trips to Santa Marinella Beach
Nestled along the Tyrrhenian Sea in central Italy lies Santa Marinella Beach, a hidden gem that offers a relaxing and tranquil escape from bustling city life. With its idyllic coastline and crystal-clear waters, visitors can bask in the warm Mediterranean sun while taking in the stunning views of the surrounding hills and cliffs. Not only is Santa Marinella Beach known for its natural beauty, but it also holds a rich history dating back to Roman times. The town itself offers an array of charming cafes, local markets, and historical sites, making it the perfect destination for those seeking a blend of relaxation and cultural exploration during day trips from Rome.
Safety in Rome
When traveling to Rome, it's natural to want to venture outside of the city and explore the surrounding areas. But the question that often arises is whether it's safe to do so. While it's impossible to guarantee 100% safety when traveling anywhere, it's worth noting that the surrounding areas of Rome are generally safe for visitors. However, it's always important to use common sense precautions such as being aware of your surroundings, not drawing attention to yourself, and avoiding risky behaviors. Researching the specific area you plan to visit on Rome day trips and staying updated on any potential safety concerns can also help ensure a safe and enjoyable trip outside of Rome.
Day Trips from Rome
Athens has many day trips to offer that is perfect for any traveler looking to explore the surrounding areas. From exploring the ruins of Ostia Antica, taking in the breathtaking view from Villa d'Este in Tivoli, and hiking in Sabine Hills, there is something for everyone no matter what day trips from Rome interest you. Visiting the picturesque town of Tivoli quite literally "ticks all the boxes" with its 40 minutes of easy access from Rome and the charming medieval village of Civita di Bagnoregio located on top of a hill surrounded by stunning landscapes.
If you're looking for a delicious lunch or even just a glass (or two!) of some local wine, then don't forget to visit the Castelli Romani area for some incredible food-and-drink experiences. Whether you're looking for an afternoon hike, a winery experience or just to take in as much culture as one can, Athens is sure to not disappoint!
Rome Day Trips
Roman Day Trips FAQs
Is it easy to travel around Rome?
Rome – the city of ruins, art, and Renaissance masterpieces, is a delight for travelers. With its stunning architecture, ancient history, and mouth-watering food, it's easy to see why it's one of Italy's most visited cities. Traveling around Rome, however, may seem daunting to first-time visitors. However, once you have figured out how to navigate the city, it's a breeze. Public transport in Rome is efficient, with an extensive metro and bus network. Walking is another option, allowing you to take in the city's beauty at your leisure. If you're feeling more adventurous, renting a scooter or a bike is also a great choice. So, don't let the initial confusion hinder your travel plans – Rome is a city that you need to be explored on foot or scooter.
How do I get from Rome to Pompeii?
If you're wondering how to get from Rome to Pompeii, there are a few options available to you. One way to make the journey is to take the train from Rome to Naples, which is the closest major city to Pompeii. From Naples, you can take a quick train or bus ride to Pompeii. Alternatively, you can rent a car and drive the approximately two-and-a-half-hour journey from Rome to Pompeii. Regardless of which method of transportation you choose, the journey from Rome to Pompeii promises to be a memorable one, with breathtaking scenic views along the way.
How do I get from Rome to Florence?
Getting from Rome to Florence is fairly easy. The most popular way to travel between Rome and Florence is by train. High-speed trains, such as the Frecciarossa or Italo, run multiple times a day and take approximately 1.5-2 hours. You can purchase your ticket online in advance or at the station on the day of travel. If you prefer to drive, you can rent a car from one of the many car rental agencies in Rome and make the approximately 3-hour drive to Florence. However, keep in mind that driving in Italy can be quite different than in other countries, with narrow streets and aggressive drivers. 
Is transportation expensive in Rome?
Rome has a vast network of buses, trams, and metro lines that operate regularly, however, individual tickets can add up quickly. For tourists, the most cost-effective option may be to purchase a one, two, or three-day tourist pass which offers unlimited use of public transportation for a set price. Alternatively, taxis and ride-sharing apps can be convenient but come at a higher cost. Walking and cycling are also popular options to explore the city while saving on transportation expenses.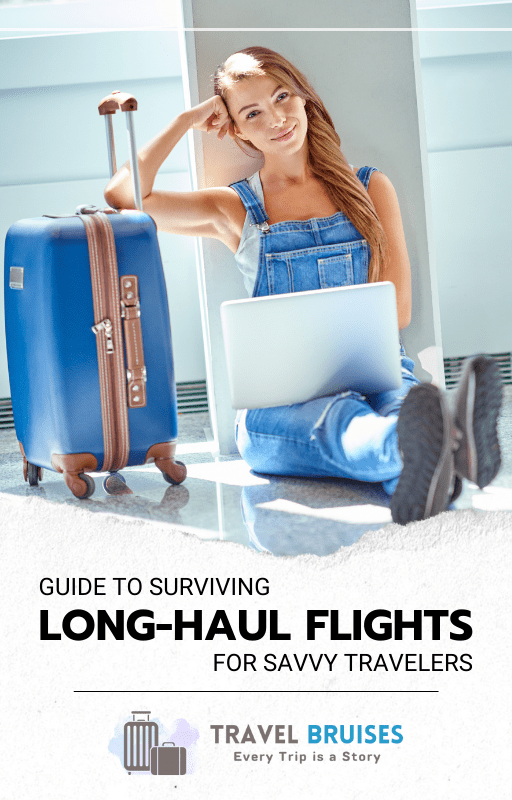 Discover the Ultimate "Surviving a Long-Haul Flight Guide"
Whether you're jetting off to a distant paradise, exploring a vibrant city, or visiting loved ones on the other side of the world, we know that surviving a long-haul flight is no small feat. But fear not, wanderlust seeker, because we have the ultimate solution to make your journey an absolute breeze!
Don't let a long-haul flight be a roadblock to your travel dreams. With our "Surviving Long-Haul Flight Guide," you'll be equipped with the wisdom and knowledge to conquer the skies and make every moment of your journey count.
Download your copy of "Surviving a Long-Haul Flight Guide" and unlock the secrets to conquering those marathon flights like a pro!